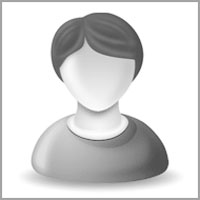 Bliedtner,J
Ernst Abbe University, Germany
Title: "Development of a process chain for the manufacturing of complex ceramic components by means of Fused Deposition Modelling"
Biography:
Bliedtner, J. is Professor for Production Engineering and Production Automation at Ernst Abbe University of Applied Sciences Götze, K. is a scientific assistant and made her PHD in 2012 at Technical University Ilmenau Ongom-Along, P. is a scientific assistant at Ernst Abbe University of Applied Sciences Jena Kerber, A. is CEO of the company Siceram. He made his PHD in 1984 Krause, H. is CEO of the company Portec. He is a mechanical engineer and an expert in the field of 3D-printing.
Abstract
The article introduces the additive manufacturing of components made of high-performance ceramics, especially of silicon carbide, silicon nitride, aluminium oxide and zirconium oxide. The entire process chain from material composition over filament manufacturing, 3D-print and further processing to the ready to use ceramics component was subject of the investigations. The work focussed on the development and processing of ceramics filaments. They can be processed on different 3D-print systems. This development was tested on an extruder system with an installation space volume of 200x200x250 mm3.The feedstock has to be suitable to be turned into a printable filament by means of a 1-screw extruder for which a sufficient flexibility for winding and a minimal tensile strength are necessary. The flexibility was characterised by a minimal bending radius at which the filament does not break yet. The material development included the harmonisation of the organic components in terms of composition and amount of the ceramic powder. Filaments with diameters of 1.75 and 2.85 mm were provided.A steady material discharge is necessary in order to process the two very different source materials (ceramics and plastic) by means of the FDM-procedure. This requires the homogeneous heating of the filament. The homogeneity directly affects the achievable component quality. Result is a material-adjusted viscosity-temperature controlled process for the processing of the ceramic filaments.First applications which were investigated and successfully realised with the new process chain are shown.
3D printing & Additive manufacturing
Innovations in 3D printing
3D printing materials
Impact of 3D printing on industry
Applications in health care & medicine
3D printing in biomaterials
Polymers in 3d printing
3D printing in space and aerospace
3D printing in automotive industry
Additive manufacturing and 3d robotics
Digital Light Processing (DLP) 3d printing
Layered manufacturing & Additive fabrication