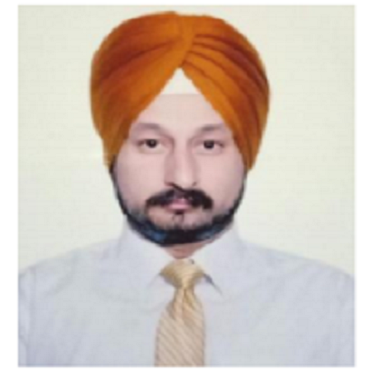 Mandeep Singh Azad
Scientist, Sher-e-Kashmir University of Agricultural Sciences and Technology of Jammu, India
Title: Sustainable control of gastrointestinal parasites in goats of hilly areas of Jammu and Kashmir (India)
Biography:
Mandeep Singh Azad has completed Climate Change and food security e-course by FAO (united nation) in July 2018. In addition to that he had participated in 3 week Market access to food security course in Feb 2018, Wageningen University and Research, Netherlands. Certificate earned course on Sustainable Food Production through Livestock Health Management University of Illinois April, 2018. He was appointed as the senior member of Hong Kong Chemical, Biological& Environmental Engineering Society (HKCBEES), Hong Kong. Moreover, he is the recipient of 11 international fellowships.
Abstract
Parasitic nematodes of the digestive tract remain one of the main constraints to goat production both in temperate and tropical countries. The climatic factor may favour the development of helminth parasites during nutritional stress and wet season in tropical and semitropical areas. Gastrointestinal parasitism especially Haemonchus contortus is a major problem in goat production worldwide, these parasites cause diarrhoea, anaemia, reduced weight gain and increased production costs. A total of 60 goats 1-3 years of age naturally suffering from gastrointestinal infection were selected and divided into 3 groups Group A containing 25 goats and group B containing 25 goats and Group C goats contain control group of 10 goats. Goats in group A were given 3% Morantel citrate oral solution (Banminth) and goats in group B were given Closantel bolus (Zyclose) and Group C goats were not given any treatment. The efficacy of the drugs was evaluated on the basis of reduction and absence of eggs as well as clinical improvement. The EPG count and clinical examination was made on 0th, 7th, 14th and 21st day of post treatment. General condition like anaemia, diarrhoea, loss of weight, alertness, appetite, feed consumption physical appearance etc was also observed. The observation revealed that EPG of group A and B goats was 380±30 before treatment which came down to almost 0±2 on day 21st post treatment and goats in group C still had high EPG till 14th and 21st day. It was also seen that some goats in group B showing symptoms of Liver fluke infection also responded to the treatment of Closantel. This indicated that there was mixed parasitic infection in these goats. The goats in hilly area mainly suffer from mixed parasitic infection which cannot be controlled by a single drug so there is a need of holistic approach for sustainable control of these parasites which can be done by regular deworming, improved pasture management and regular and timely check up.
Thus the main objectives of this study were
1) To control the parasitic infection in goats and to find the kind of parasitic infection i.e single or mixed. 2) To check the efficacy of drugs used. 3) To find out the most effective drug.
Animal Growth & Development
Animal Health: Physiological & Molecular Indicators
Genetics and Animal Breeding
Veterinary Medicine
Animal Biotechnology
Livestock Production
Animal Nutrition & Wellbeing
Dairy Food Production & Quality Control
Agriculture, Animals and the Environment
Animal Behavior and Animal Welfare
Neonatal Survival and Management