Health services research is the multidisciplinary field of scientific investigation that studies how social factors, financing systems, organizational structures and processes, health technologies, and personal behaviors affect access to health care, the quality and cost of health care, and ultimately our health and well-being. Global health care expenditures are expected to continue to rise as spending is projected to increase at an annual rate of 5.4 percent between 2017-2022, from USD $7.724 trillion to USD $10.059 trillion. Market Will Grow at a CAGR of Around 8.5%.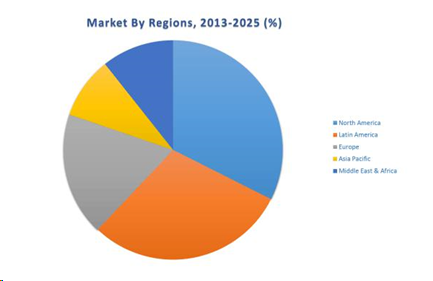 The computer vision in healthcare market is projected to reach USD 1,457 million by 2023 from USD 210 million in 2018, at a CAGR of 47.2% during the forecast period. Factors such as the increasing demand for computer vision systems in the healthcare industry, government initiatives to increase the adoption of AI-based technologies, big data in healthcare, and the use of computer vision in precision medicine are expected to drive the growth of this market.
Global clinical research workflow solutions market is projected to reach USD 12.1 billion by 2023 from USD 6.8 billion in 2018, at a CAGR of 12.4%. The growth of this market is mainly driven by the increase in need to curtail healthcare costs and the increasing patient volume due to the rising prevalence of chronic diseases. Also, the advantages of clinical workflow solutions in enhancing patient care and safety along with the government initiatives for HCIT adoption are escalating the market growth.
Medical imaging workstations market is estimated to grow at a CAGR of 8.9% to reach USD 1,377 million by 2023 from USD 897 million in 2018. Factors such as the rising global burden of target diseases, increased product commercialization, rising public-private investments to support product development, evolving user preference for digital platforms, and the establishment of new medical facilities are driving the growth of the global market.
Europe healthcare market was valued at USD14.43 billion in 2016, and is forecast to grow at a CAGR of 7.63%, in value terms, during 2017-2022, to reach USD22.87 billion by 2022, on the back of growing demand for patient safety and data accuracy, increasing patient population base and increasing spending in healthcare industry. Growth in Europe healthcare IT services market can also be attributed to rising demand for health and wellness monitoring, and applications such as healthcare analytics and fraud management. Increasing need to reduce healthcare costs, growing need to reduce paperwork and unproductive idle time, and increasing demand for easy access to affordable care are also anticipated to drive healthcare IT services market in the region through 2022.

Importance and Scope:
This conference is a unique international platform that's a confluence of all stake holders of the Public health Academia, Researchers, Industries, Innovators coming together to present and discuss current topics in Mental Health, Public Health care, Advanced Technology's, Healthcare Management and will be available to discuss with the latest issues and trends in "Advancing New Innovate Technologies in Healthcare".
A conference brings together people and ideas. This conference can provide an opportunity to review the latest updates in current treatment and interact with peers and opinion leaders. Attending a healthcare conference can leave a positive impact on healthcare career for Academicians, Researchers based on their field of research.
Healthcare Global Universities:
USA:
University of Arizona College of Medicine - Phoenix
University of Arkansas for Medical Sciences/UAMS College of Medicine
California Northstate University College of Medicine
Charles R. Drew University of Medicine and Science
Keck School of Medicine of University of Southern California
Loma Linda University School of Medicine
University School of Medicine
University of California, Davis School of Medicine
University of California, Riverside School of Medicine
University of California, San Diego School of Medicine
UCSF School of Medicine
University of Colorado School of Medicine
Frank H. Netter M.D. School of Medicine at Quinnipiac University
University of Connecticut School of Medicine
Yale School of Medicine
George Washington University Medical School
Georgetown University School of Medicine
Louisiana State University School of Medicine
Louisiana State University School of Medicine
Tulane University School of Medicine
Johns Hopkins University School of Medicine
Europe:
Yerevan State Medical University
Medical University of Innsbruck
Belarusian State Medical University
Catholic University of Louvain
Medical University Pleven
University of Osijek
University of Cyprus
Charles University
Aalborg University, Denmark
University of Tartu, Estonia
University of Eastern
Aix-Marseille University, France
David Tvildiani Medical University, Georgia
Albert Ludwig University of Freiburg, Germany
University of Athens, Greece
Semmelweis University of Medical Sciences, Hungary
University of Iceland, Iceland
Middle East:
Mohammed Bin Rashid University Of Medicine and Health Sciences, United Arab Emirates
The University of Manchester Middle East Centre, United Arab Emirates
Middle East Technical University, Turkey
Middle East University, Jordan
American University of The Middle East, Kuwait
Columbia University Middle East Research Center, Jordan
INSEAD Middle East Campus, Abu Dhabi, United Arab Emirates
Hamdan Bin Mohammed Smart University, United Arab Emirates
American University of Beirut, Lebanon
Emirates-Cae Flight Training, United Arab Emirates
Asia Pacific:
National University of Singapore, Singapore
Peking University, China
University of Melbourne, Australia
Tsinghua University, China
Nanyang Technological University, Singapore
University of Hong Kong, Hong Kong
Hong Kong University of Science and Technology, Hong Kong
Australian National University, Australia
University of Tokyo, Japan
University of Queensland, Australia
University of Sydney, Australia
Monash University, Australia
Korea Advanced Institute of Science and Technology (KAIST), South Korea
Seoul National University, South Korea
Pohang University of Science and Technology, South Korea
University of New South Wales, Australia
Chinese University of Hong Kong, Hong Kong
City University of Hong Kong, Hong Kong
University of Western Australia, Australia
University of Adelaide, Australia
Sungkyunkwan University (SKKU), South Korea
Kyoto University, Japan
University of Science and Technology of China, China
University of Auckland, New Zealand
Fudan University, China
University of Technology Sydney, Australia
Hong Kong Polytechnic University, Hong Kong
Shanghai Jiao Tong University, China
Zhejiang University, China
Korea University, South Korea
University of Otago, New Zealand
Queensland University of Technology, Australia
National Taiwan University, Taiwan
Nanjing University, China
Healthcare Hospitals and Research Centers:
USA:
Anaheim Global Medical Center
Memorial Hermann Sports Medicine & Rehabilitation- Baseball USA
GE Healthcare
Children's Hospital Los Angeles
Orange County Global Medical Center
Baxter Healthcare
Boston Children's Hospital International Health Services
Chapman Global Medical Center
Children's Hospital of Philadelphia
Global Healthcare Exchange LLC
Victor Valley Global Medical Center
Oakville-Trafalgar Memorial Hospital
Houston Methodist Hospital
DNV GL Healthcare
Health & Hospitals Corporation
NYC Health + Hospitals | Judson Health Clinic
Partners HealthCare System, Inc.
Tenet Healthcare
Gouverneur Health
NYC Health Hospitals/ Sydenham
Sharp Healthcare
Memorial Healthcare System
MemorialCare Saddleback Medical Center
Children's Healthcare of Atlanta
Children's Healthcare
Hartford Hospital
Nicklaus Children's Hospital
GE Medical Systems
Europe:
Cambridge University Hospitals NHS Foundation Trust
The Carlo Besta National Neurological Institute
Local Health Unit of Reggio Emilia
University Hospital Center Chu Chr de Montpellier
Nuffield Health Hospitals
Hadassah Medical Organization
Regional University Hospital of Lille
Toulouse University Hospital Center
Maxima Medical Center Hospital in Eindhoven
Hospital District of Helsinki and Uusimaa
Royal Marsden Hospital
Swiss Tropical Institute
San Giovanni Addolorata Hospital
Aarhus University Hospital Aarhus Hospital
BMI Health Care
Saarland University Hospital
Virgen de las Nieves University Hospital
Oslo University Hospital
Karolinska Institute & University Hospital
University Medical Center Groningen
Lausanne University Hospital Center Lausanne
Asia Pacific:
Columbia Asia Hospital - Palam Vihar
Bumrungrad International Hospital, Thailand
Columbia Asia Extended Care Hospital, Malaysia
Columbia Asia Sdn Bhd (Management Office), Malaysia
Columbia Asia International Hospital
Pacific Advance Renal Care Pte Ltd-Woodlands, Singapore
Johns Hopkins Singapore
Global Health Asia, Singapore
Columbia Asia Hospital Pune, India
Columbia Asia Hospital – Hebbal, India
Health Care Global Enterprises Limited, India
Globalhealth Asia Pte Ltd, Singapore
Columbia Asia Referral Hospital – Yeshwanthpur, India
Columbia Asia Hospital Whitefield, India
HealthCare Global Cancer Centre Tower 5, India
Asia Medical Assistance, India
Columbia Asia Hospital – Bintulu, Malaysia
Max Healthcare, India
Middle East:
Clalit Health Services
Riyadh Military Hospital
Hadassah Medical Organization
Baskent Universitesi Adana Hastanesi
Haydarpasa Gata Arastirma Hastanesi
Sheba Medical Cente
Middle East Hospital, Bahrain
Aster DM Healthcare, United Arab Emirates
Mediclinic City Hospital, United Arab Emirates
Mediclinic Middle East Corporate Office, United Arab Emirates
Aster Al Raffah Medical Centre, Oman
Mediclinic Arabian Ranches, United Arab Emirates
Imperial Healthcare Institute, United Arab Emirates
Gulf Healthcare International, United Arab Emirates
The Europe is forecast to achieve an average real GDP growth rate of 3.8 percent between 2019 and 2023, supported by an increase in investment flows and private consumption, according to new analysis from Europe of Commerce and Industry.