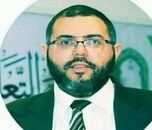 Mohamed Alsaid Abdellatif
Mohamed Alsaid Abdellatif Ministry Of Health, Egypt
Title: Preventive Nephrology
Biography:
Dr.Mohamed Alsaid Abdellatif is a Senior Specialist of nephrology in the Ministry of Health situated in Damietta .
Abstract
• 27 year-old female • Primi gravida. • Delivered by C.S-spinal anasethia> full term baby • 10 hours later, the patient returned to home, she complained from headache. • The obstetrician ordered to give fluids
Day 1 • Severe Headache, malaise, lethargy and dizziness. • The family called the physician . • No bleeding • Fluids, analgesics, assurance
Day 2 • The patient became dyspneic . • The obstetrician asked the family to consult chest physician. The chest physician ordered CBC which revealed leukocytosis and HB 9 g/dl. • Blood pressure : 100/70 mmHg ---- • He called the obstetrician and started broad spectrum antibiotic
Day 3 • The patient became feverish • The obstetrician accompanied the patient to the emergency hospital . • They spent 10 hours in the hospital . • CBC revealed leukocytosis.us revealed small collection 5*5 • The patient returned to her locality Diagnosis :infected collection Treatment: iv antibiotics
Day 4 Her level of consciousness is deteriorating. She was referred to ICU Oliguric …..90/60 mmhg Creatinine 5 mg/dl K 6.5 m.mol/l PH 7.1 HCO3 15…. Nephrology consultation.
Nephrology
Cardiovascular Impacts of Kidney Diseases
Chronic Kidney Disease and its Management
Clinical Nephrology
Dialysis
Diabetic Nephropathy
Paediatric Nephrology
Renal Nutrition
Kidney Diseases
Hypertension & Diabetic Associated Kidney Diseases