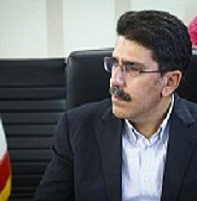 Mohammad hossein karimi
Shiraz University of medical sciences,Iran
Title: Mesenchymal stem cells induce CD4+CD25+FOXP3+ regulatory T cells through TSDR demethylation
Biography:
Mohammad hossein karimi is a Associate professor of immunology Transplant research center,Shiraz University of medical sciences, Iran.
Abstract
Statement of the Problem: Mesenchymal stem cells (MSCs) can induce the conversion of conventional T cells (Tconvs) into induced regulatory T cells (iTregs) in specific inflammatory conditions. Stable Foxp3 expression plays a major role in the phenotypic and functional stability of iTregs. However, how MSCs induce stable Foxp3 expression remains unknown. Methodology & Theoretical Orientation: Previously the role of cell–cell contact and cytokine secretion investigated by bone marrow-MSCs (BM-MSCs) on the induction, stability, and suppressive functions of Tregs by flow cytometry and ELISA respectively. Then, the effect of MSCs on TRAF6, GRAIL, USP7, STUB1, and UBC13 mRNA expression in CD4+ T cells in correlation with the suppressive function of iTregs studied by real-time PCR; also, Foxp3 Treg-specific demethylated region (TSDR) methylation in correlation with Foxp3 stability by the high-resolution melting technique investigated. Finally, the effect of ex-vivo-expanded BM-MSCs on the induction of transplant tolerance in a model of fully allogeneic skin transplantation studied and the cytokine secretion patterns of related genes studied in CD4+ T cells collected from the spleens of protected mice.
Findings: Our study demonstrated that in-vitro MSC-induced Tregs express high mRNA levels of ubiquitination genes such as TRAF6, GRAIL, and USP7 and low levels of STUB1. Moreover, they have enhanced TSDR demethylation. Infusion of MSCs in a murine model of allogeneic skin transplantation prolonged allograft survival. Study the CD4+ T cells harvested from the spleens of grafted mice showed elevation in Foxp3mRNA expression. Furthermore, Foxp3 mRNA expression was associated with increased TRAF6, GRAIL, UBC13, and USP7 and decreased STUB1 mRNA levels compared with the levels observed in vitro.
Conclusion & Significance: Our data suggest a possible ubiquitination mechanism by which MSCs convert Tconvs to suppressive and stable iTregs.
Stem Cell
Stem Cell Treatment
Pluripotent Stem Cell-Based Cancer Therapy
Cardiac Stem Cell Therapeutics
Somatic Cell Therapy
Neural Stem Cells Therapy
Stem Cell Technologies
Tissue Engineering
Regenerative Medicine
Immunotherapy