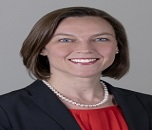 Brigitte K Smith
University of Wisconsin Hospital, USA
Title: Utilization of the Electronic Health Record to Improve Provision of Smoking Cessation Resources for Vascular Surgery Inpatients
Biography:
Brigitte Smith, M.D. is an Assistant Professor of Vascular Surgery, the Acting Program Director for the Vascular Surgery Fellowship and Vice Chair of Education for the Department of Surgery. She grew up in Wisconsin and received her Doctor of Medicine from the University of Wisconsin School of Medicine and Public Health in Madison, Wisconsin. She continued her training there as the first resident in the Integrated Vascular Surgery Residency Program. During her residency she developed an interest in surgical education and completed a Surgical Education Research Fellowship through the Association for Surgical Education.
Abstract
Background and Objectives: Identification of hospitalized patients who smoke has shown significant improvement in recent years, but provision of evidence-based tobacco cessation treatment remains a challenge. This study evaluated the utilization of an electronic health record (EHR) to facilitate implementation of evidence-based clinical practice guidelines for smoking cessation on a vascular surgery inpatient unit.

Methods: A pre- and post-intervention cohort study was conducted over 6 months at a single academic medical center with a comprehensive EHR. All patients admitted to the vascular surgery service and documented as current smokers were included. A vascular surgery discharge order set with an evidence-based smoking cessation module was developed and implemented. The primary outcome was prescription of nicotine replacement therapy (NRT) at the time of discharge. The secondary outcome was referral for smoking cessation counselling at the time of discharge.
Laparoscopic surgery
Endocrine surgery
Vascular Surgery
Carotid Artery Surgery
Vascular Bypass Surgery
Open Abdominal Surgery