Schedule
Full-day Events with Awesome Speakers
Thursday, May 23
10:00-10:35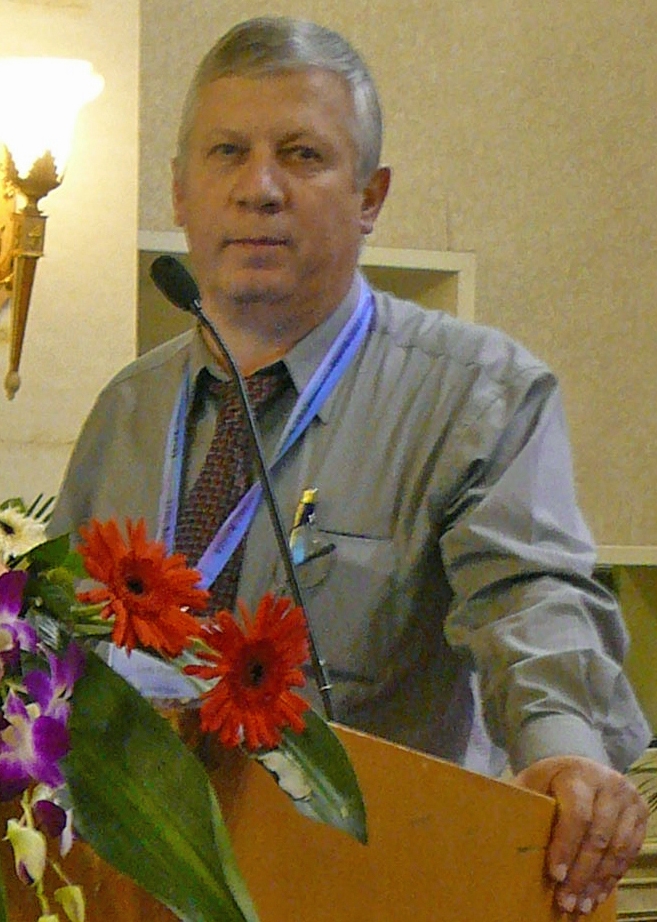 Los Alamos academy of Sciences,USA
Title
Fluidic-Micro-Nano-Hetro-Structures for Nuclear Power Application
Biography
Dr. Liviu Popa-Simil, Nuclear Engineer, Physicist, Director of Los Alamos Academy of Sciences. He got B.Sc. in fast breeder reactors, M.Sc. in nuclear engineering, plasma-laser selective chemistry, and PhD in nuclear, atomic, and molecular materials physics at National Institute for Atomic Physics, Bucharest. He worked at Romania's National Institute for Physics and Nuclear Engineering, then at Los Alamos National Laboratory, having 500+ peer reviewed publications, seminaries and conferences, 10+ invention patents, book chapters and published books. He is a member of ANS, MRS, IEEE, ASNT, etc., received the Romanian prize for excellence in 2011, Marquis Who is Who award, etc.
Abstract
Nuclear energy development is dependent on new nanoengineered materials incorporating heterogeneity by design, in order to allow higher performances and safety. Fission products occurrence inside nuclear reactors are responsible for low nuclear fuel burnup and fuel damage [1]. Replacing the actual homogeneous Urania ceramic structure with a Ceramic –liquid metal micro structure that self-separates the fission products by trapping them into a drain liquid that may be NaK, PbBi (LBE) preventing them to damage the nuclear fuel and allowing easy fuel reprocessing. Another development relies on nano-cluster properties [2] of enhanced separation of transmutation products resulted from Th or Pu cycle, or production of radioisotopes, that can be used inside nano-clustered-hetero-structure, made of nanobeads of actinides washed by a drain liquid with affinity for the transmutation products resembling a frit. Washed by the nanoflow. In direct nuclear energy to electricity conversion supercapacitor-like devices, the end of range of the nuclear particles create large lattice damage [3], that can be improved using liquid –solid hetero-structures as LiH on MWCNTs that have increased robustness to radiation damage. and sensitive lines.
10:35-11:10
National Cheng Kung University, Taiwan
Title
Recent investigations on microfluidics and nanofluidics using electrokinetics
Biography
Dr. Yang is a Chair Professor of Engineering Science at National Cheng Kung University (NCKU) in Taiwan. He received his Ph.D. degree in Mechanical Engineering from University of California at Berkeley in 1982. From 1982 to 1993, he was affiliated with Rocketdyne in Los Angles working on the Space Shuttle Main Engine. He has been with the NCKU since 1993 after 11 years' service in USA. His past academic services include Department Chair, Director General of Research and Services Headquarters and University Librarian at NCKU. His research interests include Microfluidics/Nanofluidics, Fluid and Thermal Sciences, Computational Physics, Energy and Nanotechnology. He has published more than 140 papers in archival Journals.
Abstract
In this presentation, I will introduce our recent results: (1) utilizing fluidic technology with electrokientic effects to detect bio-samples and (2) preconcentrations by electrokinetic transport in nanospaces. Examples are using paper-based analytical devices (µPADs) to detect Albumin, Creatinine, Glucose, Aspartate Aminotransferase (AST) and Alanine Aminotransferase (ALT) from human blood. The integrated system to perform these tests will be introduced in a portable platform.
Microfluidics Research and Advances | Microfluidic Chip | Lab-On-A-Chip Technology | Clinical Diagnostics
Session Introduction

: Thursday, May 23
Friday, May 24
10:00-10:35
Shield Diagnostic, USA
Title
Automated Venting Technique Used In Microfluidic Digital Logic Lab-on-a-chip Device
Biography
Manasi Raje is a microfluidics R&D engineer working in Bay Area, California. She is working at Shield Diagnostics and developing diagnostic devices for affordable testing of infectious diseases. She holds training in Biomedical Engineering and Electronics Engineering. Manasi has experience in the design and fabrication of a variety of lab-on-a-chip devices. She developed a number of application specific and high-throughput-attempting micro fabrication methods during her time at JBEI that let to a patent. Her microfluidic roots are based in Hui lab at UC Irvine where she developed microfluidic digital logic circuits for on-chip automation of lab processes which let to multiple publications, presentations and a national award.
Abstract
Microfluidic digital logic is an emerging technology which can be useful to automate a variety of lab processes in order to bring lab tests and diagnostics to low resource settings where it can be difficult to establish expensive and advanced labs [1]. Microfluidic digital logic derives its concept from the digital logic in electronics and aids to automate complex liquid handling processes. The basic logic circuits are designed using valves and pneumatic resistors in a way that can be used to pump fluid around in the chip in order to transport the fluid or to mix it or store it. Automation of such basic aspects of a microfluidic device can help to eliminate the wieldy machinery that is required to drive a microfluidic chip. For example the computer program, mechanical/electrical pumps and syringe pumps can be replaced by on-chip pneumatic logic circuits. The heart of this work is a serial dilution circuit which has been previously reported in detail [2]. The logic blocks designed around the dilution ladder do the job of selecting the program, pumping the diluent and making sure all the logic signals are routed correctly without any leakage or impeding attenuation. The circuit that receives and routes all other signals incorporates a feature to check the quality of dilution, the feature is called the venting network. This network uses the logic of its host circuit to vent appropriate valves during the corresponding cycle of dilution in order to avoid leakage and maintain optimal speed of dilution. This work demonstrates engineering of solutions around the challenges associated with large scale integration of complex microfluidic technologies. This technique can prove to be useful for many other challenges involved in design as well as application of microfluidic lab-on-a-chip devices.
10:35-11:10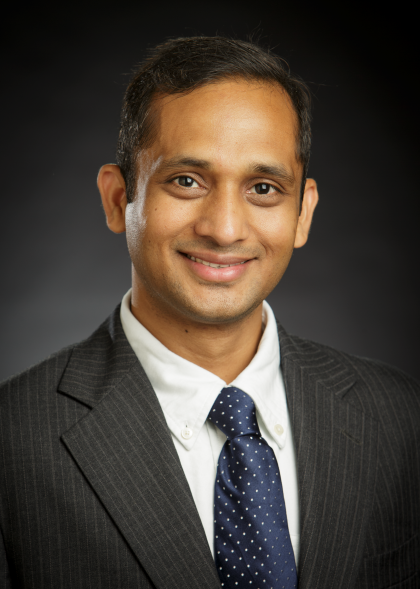 Oklahoma State University
Title
The State-of-the-art of Surface Modification Techniques for Geo-Material Microfluidics
Biography
Dr. Prem Bikkina is an Assistant Professor in the School of Chemical Engineering, OSU, Stillwater. He has B.S. and M.S. degrees in chemical engineering and Ph.D. degree in petroleum engineering. He worked as a postdoctoral fellow at Lawrence Berkeley National Laboratory. He also worked in various chemical and petroleum industries. His research work on enhanced hydrocarbon recovery, geological sequestration, and multiphase separation resulted into high impact journal publications and patents. He has been a peer reviewer for more than 16 international journals, ACS PRF and DOE proposals. Dr. Bikkina received '2016 Outstanding Reviewer Award' from the Journal of Environmental Chemical Engineering. He received '2016 SPE Mid-Continent Regional Service Award' and '2017 SPE Distinguished Petroleum Engineering Faculty Award'. He is a professional member of SPE, AIChE, ACS, and ASME.

Abstract
In recent years, microfluidics has been gaining acceptance for the fundamental and applied petroleum engineering research. The major advantages of using microfluidics include flexibility in porous media and other related chip designs in a highly controlled and reproducible manner, easy and accurate control of fluid flow, and most importantly the ability to visually study the involved fluid distribution and displacement mechanisms both at pore and chip scales. The recent advancements in manufacturing techniques made it possible to prepare microfluidic chips that could replicate various pore-scale features of real porous media, and other patterns that are of relevance to petroleum engineering applications. However, a major limitation for the application of microfluidics for subsurface multiphase fluid flow and reactive transport is the dissimilarity in the physicochemical aspects of the real porous media and microfluidic solid surfaces. This presentation discusses the state-of-the-art of the surface modification techniques currently being used in geo-material microfluidics.
Bio-MEMS/NEMS and Chips | Biosensors, types and Bio sensing | Fluidic Micro Actuators | Microfluidics in Nano-medicine
Session Introduction

: Friday, May 24

11:10-12:20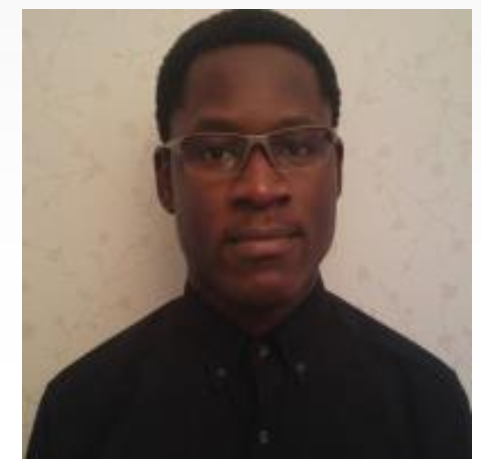 Loughborough University
Title
Plasma effects on microbubble formation in gas-liquid interface across a microfluidic plasma reactor
Biography
Oladayo Ogunyinka has completed his masters degree in mechanical engineering at the age of 22 years from the University of Sheffield, UK. He is currently a research student in microfluidics and plasma field at Loughborough University, UK.
Abstract
Atmospheric-pressure plasmas has increasingly been studied for their potential in many applications, such as water treatment, generation of reactive species, biological applications, and material synthesis [1]. This study involves the use of atmospheric-plasma in microscale to transfer plasma reactive species to organic liquid via microbubbles gas-liquid interface. Hence, plasma interaction with microbubbles is a topic to investigate.
An innovative microfluidic reactor has been designed for this study. This device is also capable of transferring plasma reactive species into various aqueous solution for treatment. The microfluidic device is a cross-junction co-flowing regime that generates microbubbles This device is likewise a dielectric barrier discharge (DBD) plasma, that is facilitated by using two aluminum tapes, acting as electrodes, placed in the bulk of the device across the gas
11:20-11:40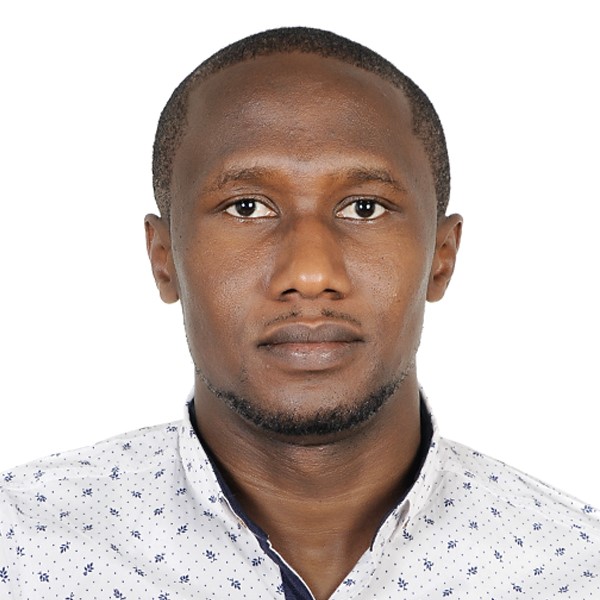 Cyprus International University
Title
Biosynthesis of zinc oxide nanoparticles using Albizia lebbeck stem bark and evaluation of its antimicrobial, antioxidant and antiproliferative activities on human breast cancer cell lines
Biography
Huzaifa Umar has completed his Masters at the age of 26 years and PhD Studies at the age of 32 from Cyprus International University, Lefkosa, Turkey. He is the assistant director, biotechnology research center, Cyprus International University. He has published more than 15 papers in reputed journals.

Abstract
Biocompatibility and stability of zinc oxide nanoparticles (ZnO NPs) synthesized using plants is a promissing research area of study in nanotechnology, due to its wide applications in biomedical, industrial, cell imaging and biosensor fields. The present study reports the novel green synthesis of stable ZnO NPs using various concentrations of zinc nitrate 0.01, 0.05, 0.1 M, and Albizia lebbeck stem bark extracts as an efficient chelating agent. Antimicrobial, antioxidant, cytotoxic and antiproliferative activities of the synthesized nanoparticles on human breast cancer cell lines, were evaluated using different assays. The UV-vis spectroscopy result revealed an absorption peak in the range of 370 nm. The involvements of A. lebbeck bioactive compounds in the stabilization of the ZnO NPs was confirmed by X-ray diffraction (XRD) and Fourier transform infrared (FTIR) analysis. Zeta sizer studies showed an average size of 66.25 nm with poly disparity index of 0.262. Scanning electron microscope (SEM), Energy-dispersive X-ray spectroscopy (EDX) analysis results, revealed irregular spherical morphology and presence of primarily Zn, C, O, Na, P and K respectively. The biosynthesized ZnO NPs revealed strong antimicrobial potentials against various Gram negetive and Gram positive bacterial pathogens. Antioxidant activities carried out using H2O2 free radical scavenging assay revealed higher IC50 values of 48.5, 48.7 and 60.2 μg/mL for 0.1 M, 0.05 M, 0.01 M ZnO NPs respectively. Moreover, the biosynthesized ZnO NPs showed significant cytotoxic and antiproliferative effects on MDA-MB 231 and MCF-7 breast cancer cell lines in concentrations dependent manner.