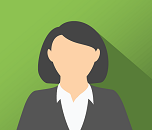 Anusmriti Pal
Karnali Academy of Health Sciences, Nepal.
Title: Comparing Characteristics of first and second wave among hospitalized COVID-19 patients residing in high altitude of Nepal
Biography:
Dr. Pal Anusmriti is one of the doctors registered with Nepal Medical Council. Nepal Medical Council has around 8300 registered dcotors. Not all these doctors have received their degree from Nepal, some have received their degree from Nepal but many have received their degree from some other country and are registered to practice in Nepal.
Abstract
Introduction The purpose of this study was to compare the demographic profile, clinical characteristics and outcomes of patients during the first (W1) and Second wave (W2) of corona virus disease (COVID-19) hospitalized in high altitude rural region of Nepal. There has been limited information among high altitude patients requiring hospitalization for COVID-19 during first and second wave. Methods: This was a retrospective cross-sectional study done in high altitude rural area of Nepal (Chandannath, Jumla). All patients of age 15years and above who got admitted in our centre, Karnali Academy of Health Sciences (KAHS) were included in this study. All patients either polymerase chain reaction (PCR) positive or Rapid Detection Antigen Test (RDT antigen) positive were enrolled in the study after taking their informed consent. Data entry and analysis was done in Microsoft Excel 2010. The two waves of demographic profile, clinical characteristics and hospital outcome were correlated using the statistical analysis. Results During the W1 202 patients versus 558 patients in W2 were admitted in KAHS isolation ward over 7months period (June2020-Jan2021) and 9months period (May 2021-Feb2022) respectively. The mean age in W1 was 32.55 SD 10.2 with 69.3% male (n=140) and 30.7% being female. Whereas in W2 mean age was 46.7 SD 17.89 with male being 53% (n=296) and female 46.9%. The average hospital stay during first storm was 11days (Range 2-34days) with most patients having mild symptoms and 7.9% had moderate symptoms requiring oxygen (2-5l/min). In W2 average hospital stay was 8.14 days (Range 1-50) with most patients having moderate to severe symptoms requiring oxygen therapy with mortality of (24) 4.3%. The average patients having mild, moderate and severe symptoms requiring ICU admission in W2 were 3.12, 4.18 and 0.77 respectively. In first wave 30.7% health workers were infected and there was no mortality. Conclusion COVID-19 has affected millions worldwide resulting in Severe acute respiratory syndrome coronavirus2 (SARS-CoV-2) with a high mortality rate due to a lack of definitive treatment. In our study, we found that males were more affected then females in both waves with ICU admission and mortality rates being higher among W2 with 4.3% mortality. Key Words: Corona Virus Disease 2019, Polymerase chain reaction, Severe Acute Respiratory Syndrome.
COVID-19
Asthma
COPD
Lung Cancer
Pneumonia
Cardio Pulmonary Disorders
Lung Transplantation
Obstructive Sleep Apnea
Occupational Lung Diseases
Pulmonary Hypertension
Pulmonary Rehabilitation
Tuberculosis