Conference Agenda
Explore your options to connect, learn and be inspired from our speakers
Keynote Session:
Biography:
Jayant Khadilkar is MSc in organic chemistry from Institute of Science, Mumbai, India. He is Managing Director of Jay Elastomers Pvt Ltd. Where Cast Elastomer industrial products are manufactured and exported. He has presented 5 papers in International conferences such as CPI, USA. He is contributory to development of radiation resistant wheel linings, polar satellite. He is launching vehicle holding clamp linings. He has credit of development of solvent, resistant and acid/alkali resistant formulations.
Abstract:
Organizing efforts for disposal of waste polymer products many theoretical & academic ideas have presented. Rubber and Polymer waste may be categorized as, a) Finishes product equivalent materials but balance after useful portions. b) The finished Product may not be complying with respect to specifications or properties. c) Raw materials were unsuccessful to be converted into finished goods. Polyurethane products such as foams (rigid, flexible, semi-rigid) elastomers (hard/soft), microcellular products and shoe sole scrap are very large contributors, which may pose threat to the environment due to improper disposal methodology. Waste product may contain in varied proportion: i) entrapped blowing agents, ii) catalysts with metallic contents, iii) excess of isocyanates in the form of isocyanates or polyurea structures. Usual methods of addressing the issue: Landfill, Pyrolysis/Glycolysis, Incineration. We propose the best alternative:Restructure the scrap by grinding/pulverizing, desired sizing form mix and mold with bio-binder/MDI system redefine with mold to the new product, check and put in use.
Biography:
Natela Dvalishvili has completed her PhD from Iakob Gogebashvili Telavi State University and postdoctoral studies from Institute of Hydrometeorology of Georgian National Academy of Sciences of Ecology. She is the scientist of Department of Environmental Pollution Monitoring and Prognosis of Institute of Hydrometeorology of Georgian Technical University. She has published more than 30 papers in reputed journals and is the Head and expert of more projects.
Abstract:
At present up to 50 sanitary and numerous small illegal dumpsites are registered in Georgia. The number and location of illegal dumpsites are mostly unknown. The rural areas of Georgia are not fully covered by waste collection services. These services are not available in many villages, and therefore the population has to dispose of waste on illegal dumpsites. Up to 52% of the waste generated in the country is arbitrarily disposed on the areas adjacent to settlements near river channels, riverbanks and even on pasturelands. 66% of the territory of Georgia is consisting of high mountainous regions inhabited by 6.5% of the country's population. The high mountainous regions of Georgia are characterized by relatively structural weaknesses such as nondiversified economy, outmigration, extreme poverty, underdeveloped infrastructure, limited access to health care and other public services, etc. as compared to lowland and urban regions of the country. All these contribute to increasing the likelihood of emerging one of the most widespread problems in Georgia - illegal dumpsites that have to be addressed in a comprehensive manner. In this research, a mathematical formula is given which determines the likelihood of emerging illegal dumpsites. The mathematical calculations are based on regional statistical data received and processed as a result of the work carried out in 2015-2017. It is estimated that the likelihood of illegal polygons in high-altitude regions of Georgia on average 70%.

This work supported by Shota Rustaveli National Science Foundation of Georgia(SRNSFG), Project Numbe: FR-18-718
Oral Session 1:
Solid Waste Management | Metal Recycling| Plastics and Rubber Recycling | Waste Water Treatments | E-Wastes Recycling and Management | Waste Treatment Technologies | Thermal Waste Recovery | Food and Agricultural Waste Recycling | Waste to Energy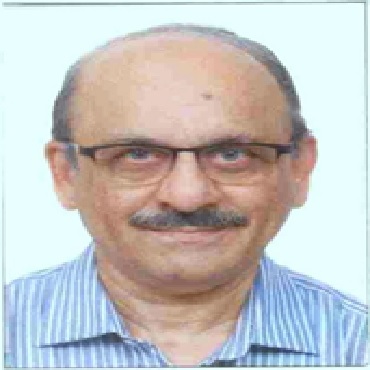 Chair
Jayant Khadilkar
Jay Elastomers Pvt.Ltd, India
Co-Chair
Natela Dvalishvili
Institute of Hydrometeorology at Georgian Technical University, Georgia
Biography:
Macole Sabat has completed her PhD in 2016 from Ecole Centrale Paris, France. She is currently an assistant professor in the mechanical engineering department, University of Balamand, Lebanon. She is interested the multidisciplinary topics on the interface of mechanical, chemical engineering and environmental sciences namely the waste management, bio-fuel production, combustion and aerosol transport. Her main specialty is in CFD and multiphase flow.
Abstract:
The ever increase in energy consumption across the world is booming significantly. This has led to fossil fuels to dwindle. The increase in population and fuel-based machinery acts as an extra burden since the traditional fuels is non-renewable and nonsustainable. In addition, these fuel-based energy sources damage the environment. For such reasons, the industries are looking for alternative sources of energy, mainly focusing on renewable energy such as solar, wind, hydro, tidal and geothermal energy. Another less common source of renewable energy is Biofuel. What distinguishes Biofuel from other sustainable energy sources is that Biomass can be converted directly in a liquid form which is usually used for transportation desires. The most popular types of Biofuels are Biodiesel and alcohol called Ethanol. Biodiesel possesses similar properties to fossil fuel diesel but is non-toxic, produces a lower level of pollutant emissions compared to fossil fuels and is considered biodegradable. Thus, Biodiesel production and research is gaining paramount importance and has become one of the fastest growing alternative fuels across the globe. Namely, the U.S. biodiesel consumption increased from nearly 0.25 billion gallons in 2010 to nearly 2.00 billion gallons in 2017 (U.S. EIA). On the other hand, since biodiesel is a clean fuel made from vegetable oils, fats, or greases its production also contributes to the recycling of these waste oils and greases. The subject of this contribution is the design of a domestic machine transforming WCO to Biodiesel. This multidisciplinary topic is presented from the chemical and mechanical standpoints. The former emphasizes on carrying the most adequate chemical process to end up with the correct biodiesel blend. Whereas the latter deals with the actual design of storage and reactor tanks with an optimization of the mixing process through modeling and simulating mixing using ANSYS Fluent for different impellers design.
Biography:
Khadem Mahmud Yusuf is the CEO of Bangladesh Petrochemical Company Ltd (BPCL). He has 25 years of experience working in Silicon valley, USA and in Bangladesh. Prior to forming BPCL, he has worked for 5 years as the Country Manager for Bangladesh at Nokia Siemens Networks. He was also the Founder & CEO of Alap Communication and National Data Consultant for Bangladesh Central Bank. Before moving back to Bangladesh in 2005, he worked at Cowave Networks in Fremont, California, Zettacom Inc in San Jose, California, iReady Corp in Sunnyvale, California and National Semiconductor Corporation in Santa Clara, California, USA. He holds a BS in electrical engineering from Washington University in St. Louis, USA and a MS in electrical engineering from Texas A&M University, College Station, Texas, USA.
Abstract:
Most of the PET bottle flakes produced in Bangladesh was exported to China till 2017. Bangladesh exported 60,000 MT of PET flakes to China in 2017 (98% of Total Flakes export). Starting from January 1st, 2018 China has imposed plastic import ban resulting total collapse of the PET flakes manufacturing industry. As a result, almost 40% of Bangladesh's use PET bottle stock is lying unsold in the local collection shops. The amount is significantly large- almost 30,000 ~ 35,000 MT of plastic bottles. Since such a large amount of used PET bottle stock is remaining unsold, selling price of used PET bottles is going down and thus waste collectors are losing their interest in collecting used PET bottles to sell. The effect of this phenomenon will be seen soon as bottles will start lying around more than usual on the streets polluting the environment. Thus, it appears that the entrance of local companies into the PET recycling market at this time is good for the country, as the companies will be purchasing additional 30,000 MT of the untouched PET bottle stock from the market. It's a win-win situation for everyone. The price of PET bale has gone down, giving more opportunities for the companies to lower its production cost. Bangladesh Petrochemical Company Ltd (BPCL) along with few other local companies are planning to increase their recycling capacity to 30,000 MT from current level of 15,000 MT pet annum, collecting bottles firstly from Dhaka and Major cosmopolitan cities and later, as required, from all over the country.
Biography:
Prince Israel Akwaaba: A young vibrant, dynamic, results-oriented leader and new age Ghanaian entrepreneur with a strong track record of performance in developing natural organic products and pharmaceuticals.
Abstract:
The present study investigated Cocoa as a seasonal crop which constitutes the main income of most cocoa farmers in Ghana. Farmers in Ghana and indeed other parts of the world cultivate cocoa solely for its beans. After harvesting and breaking cocoa pods, the pod husk, placenta and the mucilage surrounding the beans are discarded as waste. It is estimated that for each ton of dried cocoa beans, about 10 tons of husks/pods (fresh weight) are generated. The accumulation of cocoa pod husk waste on the farm causes the area to be polluted with mineral salts and also encourages the proliferation of fungi since they use cocoa pod husk as substrate, particularly Phytophthora species causing the black pod disease, posing serious problems especially in black pod endemic areas. Our team discovered that any means of exploiting cocoa pod husk commercially will serve as a cleaning up technology which will prevent environmental pollution and the proliferation of black pod disease and malaria. It will also serve as an added vocation and also provide an additional source of income to cocoa farmers and their families. One such use is the extraction of potassium salts from cocoa pod husk which can be used to make a local soft soap, popularly known as 'BLACK SOAP'. Another significant use is also processing the Potassium concentrated wasting cocoa pods into organic fertilizer. It is estimated that less than 10% of cocoa pod husk has been exploited in this way in Ghana for almost a century. Currently, Ghana is the second largest Cocoa producer in the world with about 800,000 tons of cocoa beans exported annually, translating into approximately 8 million tons of wasting cocoa pods under the tress nationwide. This is a great opportunity to exploit at least 50% of the cocoa waste for commercial soap production by year 2020. The Black Soap developed from the wasted cocoa pods lathers a lot due to the high alkaline content in the Cocoa potash, the soap helps prevent and remove rashes, pimples, ringworm, black spots and other blemishes, improves the texture of the skin, and promotes healthy & shiny hair growth.
Biography:
Thanapon Chandakhiaw has completed his bachelor degree in metallurgical engineering with first class honor from the School of Metallurgical Engineering, Suranaree University of Technology, Thailand. Presently, he is pursuing PhD at the same school.
Abstract:
Dry shot blast generated during stainless steel production contains high content of valued metals such as iron chromium and nickel. These metals are in the form of oxides and it can be used as a raw material in iron and steel. This work aims to study the feasibility of metals recovery from dry shot blast by smelting reduction process. Smelting reduction of dry shot blast by using coking coal as reductant was conducted in an induction furnace. The effect of metallurgical parameters e.g. stoichiometry ratio of reductant per oxygen containing in dry shot blast, CaO/SiO2 of slag forming and CaF2 in slag, on %recovery of metal product was investigated. The results based on this study showed that the weight of metal product increases with increased the amount of coke to about 1.5 of stoichiometric molar ratio. Increasing of coke above this amount leads to decrease %recovery of metal product. Moreover, the weight of metal product is increased when the ratio of CaO/SiO2 in slag decreased from 2 to 1. The chemical composition of the metal product is in the range of commercial grade and it can be used as raw materials to produce steel and cast iron alloy.
Biography:
Natthicha Ma-ud has completed his bachelor degree in metallurgical engineering from the School of Metallurgical Engineering, Suranaree University of Technology, Thailand. Presently, he is pursuing masters at the same school.
Abstract:
Metal containing waste sludge from electronic industrial has been rapidly accumulating due to the surge of global demands for electronic components. This study looks into the feasibility of recycling copper from galvanic waste through hydrometallurgy combining with electrometallurgy process. The parameters of copper selective leaching including types of leaching solution, acid concentrations, and liquid-solid ratios were systematically studied. The optimum selective leaching conditions were 1 M and 2 M sulfuric acid with 24 h leaching duration, 100/1000 g/cc solidliquid ratio offering copper leach recovery of 42,540 and 45,850 mg/l, respectively. Copper purification was successfully obtained from electrolytic refining process. The effects of electrolysis voltage to the amount and purity of copper cathode were studied. It was found that the optimum parameters for copper purification were using 2 M sulfuric acid with electrolytic voltage of 2.2 V. Under these conditions, the recovery of pure copper was raised up to 92%
Biography:
Piamsak Laokhen has completed his bachelor degree in metallurgical engineering with second class honor from the School of Metallurgical Engineering, Suranaree University of Technology, Thailand. Presently, he is pursuing masters at the same school.
Abstract:
This research aims to study the feasibility of nickel recovery from spent electroplating solution via hydrometallurgy and electro-chemical treatment. The spent nickel-plating solution obtained as an industrial waste was found to contain nickel of 89.4 g/l, which was still in high quantity sufficient for prospective recovery. In this research, precipitation of nickel from the spent electro plating solution was first carried out to separate other unwanted impurities. The remained nickel precipitate was then leached by using 1 M or 2 M H2SO4 for 24 h. at a solid/liquid ratio of 100 g/l. The leached solution was then adjusted to obtain pH 2 prior to electrowinning. It was found that the maximum weight of nickel cathode is 5.07 g or at 90.7% recovery of 97.46% purity can be achieved in a condition using 1 M H2SO4 and electrical potential 3.7 V.
Biography:
Venkata Ravi Sankar Cheela is perusing his PhD from Indian Institute of Technology Kharagpur (India) and Curtin University (Australia). His areas of interest include Solid waste management, sustainability engineering and industrial ecology. He worked as a faculty in Civil Engineering department at MVGR College of Engineering, India for a period of 5 years. He is associated with councils in India and done consulting works in the field of solid waste management. He has published 8 journal articles and book chapters.
Abstract:
In developing countries, the biodegradable component of municipal solid waste is typically composed of 40-60% kitchen waste. Composting is a globally accepted technology for clean and sustainable management of organic waste. This study attempts to assess three domestic composting systems, Kamba (clay pots), rotary drum, and bin composting. Technical and economic features of the systems were also discussed and compared. During the composting process greenhouse gases are generated, mechanisms to reduce the greenhouse emissions are noted. Composting and Bokashi systems are compared in terms of process mechanisms, the quality of end products, operation and maintenance process. The domestic composting process reduces the pressure on the collection and transportation components of municipal solid waste management. This review provides an insight into the development of strategies for municipal solid waste management at the household level.
Biography:
Swaibu kasenke has completed his diploma in agriculture and currently pursuing agriculture and environmental sciences on degree basis in Makerere University. He is currently working in recycling and pollution control at Acquila Recycling plant Kampala, Uganda.
Abstract:
The objectives of African waste policy are to reduce the negative impact of waste on the environment and public health and to ensure the most efficient use of resources, particularly natural resources. Towards these goals, it aims to improve and strengthen measures to prevent the disposal of waste and promote its re-use, recycling or recovery. This has already resulted in ever growing waste mountains. In exercise of the Environment Management Act 2005 in Uganda, and after consulting the Ministers respectively responsible for environmental Hazards, land, mineral resources, agriculture, fisheries and forests, i proposed these regulations – every commercial or industrial facility that discharges liquid, Air, Batteries waste or pollutant from any of its premises must hold the following 1-Liquid waste permit in respect of the discharge. 2-Needs for Batteries handling permit. 3-Needs for water waste permit. 4-Needs for air pollution permit. 5-Need for waste plastic Bottle permit and etc. The exercise intended reduced the waste and recycled more to make difference.
Biography:
Rafenomananjara Tsinjo Nirina has completed his master's degree in chemical engineering at the age of 23 years from Polytechnics School University of Antananarivo, and studies at University of Miyazaki. She has worked in an oil company, then construction company as engineer before continuing her study in Japan.
Abstract:
In African countries, post-consumer plastic packaging has become a challenge in terms of marine pollution by dumping of plastics; global warming gas generation by incineration of plastics technologies sustainability. Some cities with more than one million inhabitants still have only small landfills, while the size of the population involves huge amounts of waste. In the case of Madagascar, municipalities collect postconsumer plastic waste composed of different types of dirty polymers with other wastes. Among the various types of recycling management approaches, the reuse of waste and recycled plastic material in the construction sector is considered an ideal method for disposing of plastic waste. This present work aims to assess the construction material using plastic packing waste as a replacement of cement in a concrete and evaluate the mechanical and physical properties of the product. Thus, the methodology is easy to implement and appropriate to the local context in Madagascar.
Biography:
Fatimah Syakura is currently taking undergraduate program on environmental health in Universitas Indonesia. She has been Indonesian delegate for International Islamic Cultural Connect at Osaka-Kyoto in October of 2018. She has also achieved second place on a prefectural essay competition regarding mental health and food in the same month of 2018.
Abstract:
Indonesia is the fourth country with the highest population density in the world. This leads to a massive amount of wastes produced each day. Indonesia has not performed any integrated waste separation activities for domestic wastes. The food wastes are dumped together with other kinds of domestic wastes. Basically, all domestic wastes will be gathered and processed at Integrated Waste Disposal Sites (TPST). The workers at TPST will eventually separate food wastes from the mixture of all kinds of domestic wastes to be composed. Therefore, the current domestic waste disposal management is not efficient. The precious left-over system is an alternative waste management system that will encourage society to separate food wastes thenceforth they dump it to a temporary disposal site (TPS). This system is an effort to increase the efficiency of the domestic waste management system in Indonesia. Besides, this system also educates society to possess awareness and responsibility towards their own wastes.
Biography:
Khurrum Khalid has completed his MSc in marine fisheries at the age of 23 years From Institute of Marine Science, University of Karachi, Karachi, Sindh, Pakistan.
Abstract:
Hydrographic conditions of seawater play an important role in the marine ecosystem. Today oceans and seas are under tremendous threat and pressures due to an increase in man-made activity around the coastal areas like industrialization. To know the impact of these activities on hydrographic conditions (such as colour, temperature, salinity, pH, dissolved oxygen and biological oxygen demand) in surface seawater and Deep seawater of Gwadar East Bay was studied during the month of September 2017. For this samples were taken from six stations, three stations from each of the surface seawater and deep seawater. The hydrographic parameters of seawater showed considerable tidal variations. On the basis of data, it was concluded that the variations were found between all six stations of both surface seawater and deep seawater. It is also noted that significant correlations were found between temperature, salinity, and dissolved oxygen. Analysis of variance reveals that the results of each parameter were not constant but varied between stations and collection time. The present study reveals that the physic-chemical composition of Gwadar East Bay seawater depends on tidal, depth and discharge of sewage and waste materials from different sources.
Biography:
Swaibu Kasenke has completed his diploma in agriculture and currently pursuing agriculture and environmental sciences on degree basis in Makerere University. Currently he is working in recycling and pollution control at Acquila Recycling plant Kampala.
Abstract:
Plastic is a non- biodegradable organic polymer, which is very commonly used in materials, large amounts of discarded plastics accumulating in oceans as garbage islands and in the land as landfills or blocking streams and waterways. Leaching of waste plastics from landfilling and fumes released during incineration resulting in major health impacts to living things as well as polluting the air, water, and soil, burning PVC releases cancer-causing dioxins and PCB. In addition to recycling waste plastics also used in the production of energy or in co-processing. Oxo-degradable plastics end up in fragments that cannot be compostable and also resulting in particles that can cause bioaccumulation. This study analyses plastics, and their pathway in the environment, it also figures out the hazardous effects of plastics to living things and to the environment and ends with practically feasible solutions.