Biography
Contamination of drinking water with heavy metals poses a human health threat, particularly in low-income countries where point-of-use water purification systems are beyond the reach of a majority of households. The study was undertaken to evaluate the efficacy of Acacia galpinii (monkey thorn tree) biomass in removing Pb (ll), Cd (ll), Ca (ll) and Mg (ll) ions from drinking water. A. galpinii biomass from seed and seed pods was processed by pulverizing, Soxhlet oil extraction and particle size grading. The material was analysed by X-ray fluorescence (XRF) and Fourier Transform Infrared (FTIR) spectrophotometry. Influence of the physiochemical parameters (contact time, initial concentration, adsorbent dosage, pH) on the effectiveness of the biomass in removing Pb (ll), Cd (ll), Ca (ll) and Mg (ll) ions was evaluated and the best fit adsorption isotherm model (Langmuir vs. Freundlich) was also determined. Particle size, dose, contact time and pH all played significant roles in the effectiveness of metal removal for both seed and seed pod biomass. At biomass particle size <90 microns, 98% removal rates of Pb (II) ions were achieved for seed pods (AGK) compared with 65% for plain seeds (AGS). The same trend was observed for Cd, Ca and Mg. Contact time for effective removal of metal ions by AGK and AGS were 90min and 120min, respectively. Maximum adsorption was achieved at solution pH 6-8 for all metals. Lead adsorption followed a Langmuir isotherm with maximum adsorption capacities of 10.8932 for AGK and 3.4412 for AGS. Adsorption of Ca and Mg followed a Freundlich model, with adsorption capacity of 1.1789 for Ca and 1.4521for Mg. Acacia galpinii seeds and seed pods are inexpensive, readily available and may serve as a cost effective means for treatment of drinking water for domestic users in the lower end of the income spectrum.
Donatus Dube has expertise in developing rudimentary water treatment systems for low income communities using materials that are abundant in the environment. His major achievement is the patented process of developing magnetic-ceramic systems for detoxification of effluents and drinking water. The process involves recycling waste from steel plants converting it into valuable composite material suitable for water purification. This research is part of his efforts to develop low cost materials for water detoxification.
Biography
Background: Despite characteristic clinical features of glomus tumor, dermatologists can meet diagnostic di culty in some cases with glomus tumor. Objective: To investigate clinical features and dermoscopic ndings of glomus tumors. Method: For 22 cases of glomus tumors, sex, age of initial visit, disease duration, site of lesion, size, associated symptoms and nail deformities and dermoscopic ndings were investigated. Results: Mean age of initial visit and disease duration was 43.4±13.4 years old and 5.6±5.1 years, respectively (19 female, 3 male). Both 1st Fingers (9, 40.9%) were most common involved site. Nail lunula (12.54.5%) was more frequently involved than proximal nail fold (6, 27.3%) or nail bed (4, 18.2%). 15 cases were identi able for size and mean size was 6.0±1.9 mm. ere were associated symptoms such as pain (16, 72.7%), tenderness (7, 31.8%) and cold intolerance (2, 9.1%). Onychoschizia (13, 59.1%), longitudinal ridging (12, 54.5%) and distal nail notching (8, 36.4%) were commonly associated nail changes. On dermoscopic examination, whitish patch (16, 72.7%), purplish patch (15, 68.2%), erythematous patch (13, 59.1%) and irregular linear vessel (1, 4.5%) were observed. In 9 cases (40.9%), characteristic three zones consisting of central purplish patch, middle erythematous patch and peripheral whitish patch were observed. Conclusion: Characteristic dermoscopic ndings of this study can help making more accurate diagnosis and performing appropriated treatment in glomus tumors.
Woo-Haing Shim completed his education from Pusan national university. He completed his master's degree in dermatology from Pusan national university in the academic year 2008-2009. He joined Pusan national university hospital as a resident in the year 2009. Then he served as an International Cooperation doctor at Korea international cooperation agency. He currently serves as a fellow at Pusan national university yangsan hospital.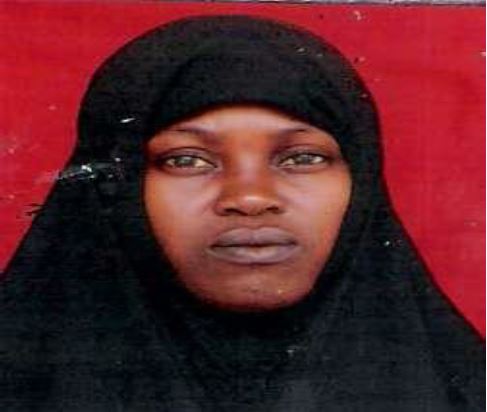 Biography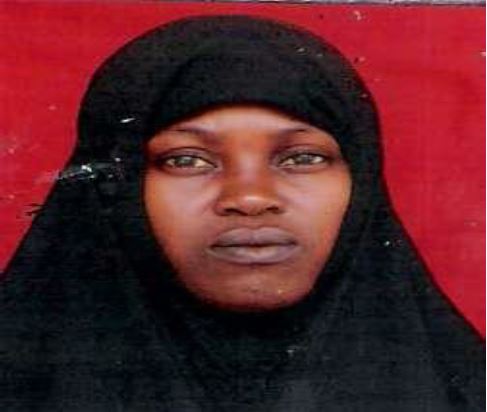 Statement of the Problem: Previous study has shown that either single or combined aqueous extract of Jatropha curcas and Jatropha gossypiifolia (root) was able to ameliorate diabetic condition but failed to address their toxicity potential. Therefore, this study was aimed at assessing the effects of the concentrated aqueous root extracts of Jatropha curcas, Jatropha gossypiifolia (roots) and their mixture on functional indices and histopathology of the liver in diabetic condition. Methodology & Theoretical Orientation: 24 male rats with average weight of 135±25.50 g was randomized into four groups of 6 animals each. Group A received 0.5 ml of distilled water while Group B, C and D received 450 mg/kg b.wt. of the extracts (orally) for 14 days. The levels of total protein, albumin and globulin in the serum and the activities of gamma glutamyl transferase (GGT), alkaline phosphatase (ALP), alanine amino transferase (ALT) and aspartate amino transferase (AST) in the serum and liver were determined. The histopathological change in the liver architecture was also investigated. Findings: The results from the study revealed that the liver functional indices of the tested groups were significantly (p<0.05) lower than the control values. ere was also a significant (p<0.05) reduction in the liver enzymes activities with a concurrent increase in their serum values. The histopathological study also confirmed the results of the biochemical study that the extracts may be injurious to the liver tissue. Conclusion and Significance: The present work suggests that concentrated aqueous extracts of Jatropha curcas, Jatropha gossypiifolia and their mixture may affect normal liver function in rats. Thus, the extracts should be taken with caution.
Raliat A. Aladodo was born in 1968. She had her first degree in 1990 from Ahmadu Bello University, Zaria- Nigeria and Postgraduate studies in the University of Ilorin, Ilorin-Nigeria. She has been in the teaching profession since 1992, and started as a Science teacher in secondary schools before She proceeded to teach in the tertiary institutions as a Lecturer of Biochemistry from 2010 at Kwara State Polytechnic, Ilorin Nigeria. She joined her present employer, in 2014, at Kwara State University (KWASU), Malete, Kwara State Nigeria. Raliat is specialized in the area of Phytomedicine and toxicology. She teaches both undergraduates and Postgraduate students at KWASU.