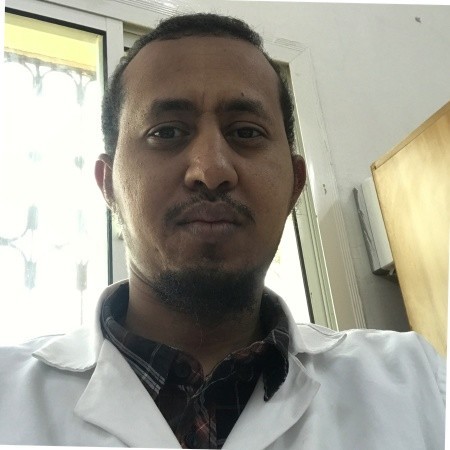 Yasir Mohammed Zaroug Elradi
Warwick Medical School, UK
Title: Adapting the chronic care model for management of type 2 diabetes for the primary care setting in Kuwait: a review of the evidence and practice
Biography:
Yasir Mohammed Zaroug Elradi, working  with cooperation of Dhaman Company in Kuwait and He graduated at Warwick University School of Medicine, Diploma MSc Program of Diabetes, UK.
Abstract
Background:
Type 2 diabetes mellitus (DM) is a growing worldwide epidemic with more than 422 million affected globally, with high incidence, and a prevalence rate of 10% in the Middle East and North Africa (MENA), particularly in Kuwait where prevalence rate is 15.8% and one third of Kuwaiti adults are affected [1]. There are many comprehensive studies confirming the large benefit to glycemic control and reduction of diabetic complications rates when the chronic care model is implemented effectively for DM care [2].
Methods:
A literature review using PubMed and grey literature (conference abstracts available online) was conducted to find high quality evidence around DM care and outcomes (randomized control trials and systemic reviews) for the MENA and Kuwait region, with a focus on the different models of care of DM in primary care settings. Of particular interest was to investigate how to establish new ways of providing effective care, in addition to addressing real and perceived barriers. These international models of care were compared to our local model of care in Kuwait to develop recommendations and potential solutions to improving DM care for our local context.
Results: Â 
Studies showed that a model of care that consists of clinic visits with a nurse, doctor or pharmacist had a high rate of diabetes patients with uncontrolled diabetes and/or diabetes complications[SS1] . Alternatively, using the chronic care model (CCM) for diabetes resulted in improved outcomes for diabetes for patients[SS2] . The CCM for diabetes incorporates six evidence-based components that are implemented through a partnership the health care system at micro and macro levels, which include: self -management support, delivery system design, decision support, clinical information systems, organization of health care, community support[SS3] .  The CCM has also shown to be a cost-effective approach in providing high quality care for DM[SS4] . Barriers to implementing the chronic care model were found to include: weakness of delivery systems, limitations of existing data systems, challenges in patient-physician interactions, difficulty for patients in accessing care, especially in far distant areas, and lack of infrastructure such as facilities and resources[SS5] .
Discussion:
The CCM should be the standard of care globally for the management of DM in the primary care setting. In our local context in Kuwait, we have made changes at the micro level and are advocating at the macro level to bring the CCM to our setting. At our site, we conducted a workshop to raise awareness and discuss the benefits of the CCM and our team members worked as local champions for CCM in their interactions with other clinicians providing diabetes care. Eventually, we were able to assemble a multi-disciplinary team for diabetes in our clinic that includes: physicians, a podiatrist, a nutritionist, a diabetes health educator and qualified nurse. Anecdotally we have noticed dramatic changes in diabetes outcomes and improved satisfaction from our patients. Unfortunately, we lack the health information system and research infrastructure to provide further data on outcomes at this time, but will continue to work towards quality improvement in this area.
 
Diabetes research in clinical practice
Metabolism & endocrinology
Insulin resistance & therapy
Diabetes in children
Gestational diabetes mellitus
Diabetic ketoacidosis & diabetic coma
Diabetic retinopathy
Diabetic neuropathy
Diabetic foot and skin disorders
Genetics of diabetes
Therapeutic strategies for diabetes management