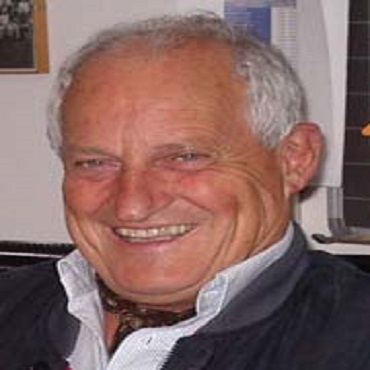 Emo Chiellini
LMPE S.r.l., Italy
Title: Plastic Waste Based on Mass Full Carbon Backbone Polymeric Materials-On the Way to Bio-recycling to Value-Added Polyesters.
Biography:
Emo Chiellini graduated in Chemistry in 1963 at the University of Pisa. He performed research activity in Polymer Science & Technology for more than 50 years at University of Pisa, from 1980 as Full Professor of Fundamental of Chemistry Technology, and as visiting Researcher/Professor in many Universities around the world. He is author of more than 500 publications, holder of 35 patents, speaker at 300 conferences and Editor/co-Editor of 20 books. At present he is serving as Chairman of the LMPE S.r.l. Recently he received the "Giulio Natta Chemistry Award 2018".
Abstract
Commodity plastic items based on fossil fuel mass polymeric materials such as polyethylene (PE), polypropylene (PP) and polystyrene (PS)have gradually become an integral part of our daily life in the plastic age and it is almost impossible to get rid of them due to their numerous applications in a wide range of human activities. It is however to take into account that inappropriate disposal at the end of their service life, gives raise to the several environmental consequences bound to their structural recalcitrance to biodegradation in different terrestrial and aquatic environmental compartments.Standing the wide expertise accrued over the years by the research group I was leading at the University of Pisa [1-3] on the structural behaviour held by PE and PP polymeric materials and relevant plastic items, loaded with tiny amount (0.5–1% wt) of pro-oxidant /pro-degradant additives, at the end of their service life upon controlled thermal and/or UV exposure, a breakthrough was reached in the biodegradation in soil and acquatic environmental compatment (fresh, brackish and salty waters) of the oxidatively fragmented plastic items based on PE and PP.
Recently in cooperative activities established with English and Polish research groups [4-6] within the undertaken ambitious goal bond to an Environmental Cleaning Mission, intriguing results have been reached on the bioconversion of the oxidatively fragmented plastic items based on PE,PP and PS polymeric materials, to polyhydroxyalkanoates (PHAs) by selected microbial strains.
It is taken for granted that plastic items treated with pro-oxidant /pro-degradant additives, wherever would be inappropriately released in the environment, they should be oxidatively fragmented in a relatively reasonable time frame and become appetible for environmental ubiquitous microbial strains with conversion under aerobic conditions into water ,carbon dioxide, cell biomass and eventually to environmentally harmless value-added PHAs.
Recycling Basics
Rubber & Plastic Recycling Technology
Agriculture & Food Waste Recycling
Chemical & Industrial Waste Recycling
Solid Waste Management
E-Wastes Recycling and Management
Effect of 3Rs on Climate Change
Renewable Waste Management
Waste to Energy
Petrochemical and Oil Recycling
Recycling Business