Schedule
Full-day Events with Awesome Speakers
Wednesday, October 24
9:45-10:30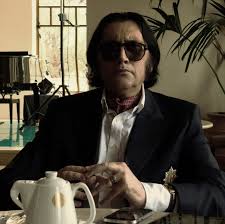 Dr. Dimscha Cardiac Clinic ,Cyprus.
Title
The treatment of acute myocardial infarction
Biography
Dr. Dorel P..Dimcea, MD, PhD., Doctor of Philosophy in Medicine (PhD Degree),. Doctor of Cardiology/DPhil-Cardiology , Dsc. PhD-Cardiologist, .Post -Graduate in Cardiology, Post-Graduate in Echocardiography, Doctor of Medicine (MD Degree). Owner & Clinician in the field of Cardiovascular Medicine at Dr. Dimscha Cardiac Clinic ,Cyprus.
Abstract
The atheroma plaque rupture/erosion and the consecutive thrombosis are the main pathogenic mechanism of ACS.
Infective agents in the coronary atheroma have the role in atheroma plaque rupture. Eventually we can say that atherosclerosis and the rupture of the plaque are somehow associated with the infectious agents. The goal is to make the vessel permeable again, to save the affected myocardium.
The goal is to stop the thrombosis progression in the involved artery and remote emboli. Specific case study will illustrate the importance of antibiotic treatment added to classic treatment from the first moment of Acute Myocardial Infarction.

The antibiotic Roxihtromycin added to other treatment had a highly positive role in the evolution of the patients with Acute Myocardial Infarction.
10:30:11:15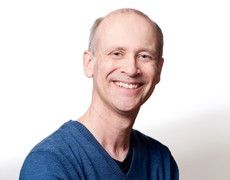 Universite du Quebec,Canada
Title
The endocrine disrupting potential of neonicotinoid pesticides in humans, using physiologically and toxicologically relevant in vitro models of steroidogenesis.
Biography
J. Thomas Sanderson obtained his B.Sc. (Faculty of Chemistry and Pharmacochemistry, 1989) from the Free University of Amsterdam, The Netherlands, followed by a Ph.D. (Faculty of Pharmaceutical Sciences, 1994) from the University of British Columbia in Vancouver, Canada. After a postdoctoral research position at Michigan State University (National Food Safety and Toxicology Center, 1994-1997), he held an Assistant Professorship at Utrecht University, The Netherlands (Institute for Risk Assessment Sciences, 1997-2005) where he was tenured since 2003. Since 2005, Thomas Sanderson holds a position of Associate Professor at the INRS-Institute Armand-Frappier
His research interests concern the interactions of chemicals with the expression and function of enzymes involved in steroid biosynthesis, and their relation to the development of hormone-dependent cancers and endocrine disruption. Current research activities, funded by the Natural Sciences and Engineering Research Council of Canada (NSERC) aim to elucidate the mechanism by which a wide variety of chemicals, including environmental contaminants, drugs and compounds of natural origin interfere with androgen and estrogen biosynthesis in human and animal models.
Abstract
In humans, sex steroid hormones are essential for healthy reproduction and pregnancy, but are also involved in diseases such as hormone-dependent breast cancer. Steroidogenic enzymes are increasingly considered to be important targets for endocrine disrupting chemicals. However, little is known about effects of emerging pesticides such as neonicotinoid insecticides on the biosynthesis of androgens and estrogens. Aromatase (CYP19), which converts androgens to estrogens, is of particular interest as, unlike in rodents and lower vertebrates, in which aromatase expression is restricted to gonads and brain, human aromatase is expressed in numerous tissues including mammary gland (where it is overexpressed in hormone-dependent breast cancer) and placenta using alternate promoters. As rodent models are inadequate, we developed several human in vitro models with improved physiological relevance to study the effects of endocrine disrupting chemicals. Cellular co-culture models of the feto-placental unit and the human breast tumor microenvironment were used to determine the effects of imidacloprid, thiacloprid and thiamethoxam on steroid biosynthesis and the promoter-specific regulation of the aromatase gene. We found that these neonicotinoids increased CYP19 gene expression in a promoter-specific manner in our human co-culture models and that this concentration-dependent response was non-monotonic with a decline in gene induction and catalytic activity at higher concentrations. In the feto-placental co-culture model, the neonicotinoids increased estradiol and estrone, but strongly inhibited estriol production. In our breast cancer model, the neonicotinoids induced a promoter-switch in CYP19 expression, with silencing of the normal mammary promoter 1.4 and activation of pro-cancerous promoters PII, 1.3 and 1.7, resulting in aromatase overexpression. These are the first studies to document in vitro, potential adverse effects of neonicotinoids on human steroidogenic processes.
Cardiomyopathy & Heart Failure, Clinical Cardiology, Advanced Nursing Practice
Location: Paris, France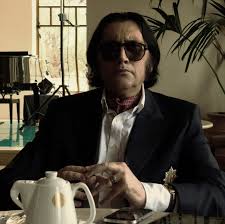 Chair
Dorel P. Dimcea
Dr. Dimscha Cardiac Clinic ,Cyprus.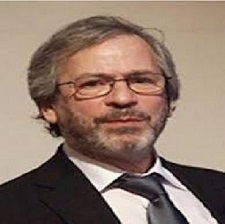 Co-Chair
Daniel Lichtenstein
Hospital Ambroise-Pare, France
Session Introduction

: Wednesday, October 24
Toxicology Testing, Human and Health Toxicology, Drug Toxicology
Location: Paris, France
Chair
Thomas Sanderson
Universite du Quebec, Canada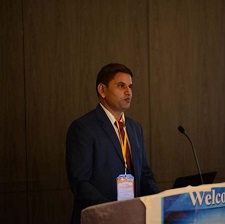 Co-Chair
Syamantak Mani Tripathi
Madhya Pradesh Pashu Chiktsa Vigyan Vishwavidyalaya, Jabalpur (M.P.), India
Thursday, October 25
10:30-11:15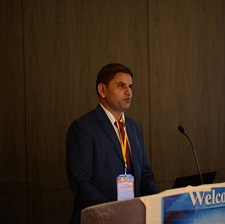 Madhya Pradesh Pashu Chiktsa Vigyan Vishwavidyalaya, Jabalpur (M.P.), India
Title
Title:Toxico-pathological impact of subacute exposure to Acephate on health biomarkers of broiler chicks
Biography
Dr. Syamantak Mani Tripathi is an Assistant Professor in the Department of Veterinary Pharmacology and Toxicology, College of Veterinary Science and Animal Husbandry, Chhattisharh Kamdhenu Vishwavidalya, Durg-491001 (Chhattisgarh) India. He has over ten years' experience with hand-on applications including teams of researchers and technicians in the Pharmacology & Toxicology and Biotechnology division. His training and experience also includes applied animal investigation skills as a research scholar in the field of pesticide induced immunotoxicology and safety pharmacology studies. He has worked in multiple successful research projects funded by Indian Council of Agricultural Research and Department of Biotechnology, Government of India, supporting clinical development and leading to strong regulatory submissions for pesticides uses in agriculture. His research program is focused on the study of immune response to pesticide and xenobiotics in avian model. He received his Bachelor's in Veterinary Science and Animal Husbandry from Jawaharlal Nehru Krishi Vishwavidyalaya, Jabalpur (MP), India; Masters of Veterinary Pharmacology from Anand Agricultural University, Anand (Gujarat), India and his Ph.D. in Veterinary Pharmacology and Toxicology from the Nanaji Deshmukh Veterinary Science University at Jabalpur (MP), India. His academic work was focused on "Immuno-genotoxicity of organophosphorus insecticide 'acephate' in white leghorn birds". His work contributes towards understanding the molecular mechanism of acephate toxicity in avian model; studying interleukin gene(s) associated with immunity and development of test series to study immunotoxicity. Memberships he has include the Indian Society of Toxicology, Indian Society of Veterinary Pharmacology and Toxicology.
Abstract
The present study aimed to investigate the immuno-toxicopathologic effects of environmental contaminant acephate (Ace) in experimentally exposed one day old White Leghorn broiler chicks (n = 150). The Ace was reconstituted in groundnut oil as vehicle (1 ml/kg) to obtain a final concentration of a single dose to the birds 21.3, 28.4 and 42.6 mg/kg body weight (BW) for twenty eight days of the experiment through the stomach tube. The chicks in the vehicle control group was given groundnut oil 1 ml/kg only while the chicks of plane control group had received only ad lib standard feed and water. Birds exposed to high dose (42.6 mg/kg BW) showed signs of toxicity (salivation, lacrimation, gasping, convulsions, frequent defecation and tremors). The birds exposed to low dose Ace showed marked increase in the body weight of chicks while medium and high doses (28.4 and 42.6 mg/kg) showed significantly (P ≤ 0.05) decreased body weight. Non-significantly (P ≥ 0.05) decreased TEC, Hb concentration; PCV and TLC were observed in the high dosed group as compared to control and other low dosed fed birds. Initially a non-significant compensatory increase followed by significant decrease in serum protein was observed during the study period. Serum albumin showed a significant (P ≤ 0.05) decrease in high dosed Ace fed birds on 28th day of study. Non-significant increase and significant decrease in serum on 14th and 28th day of study was observed respectively. The AChE activity was significantly (P ≤ 0.05) decreased in blood, serum and plasma in Ace fed birds compared to control birds. we found significantly (P ≤ 0.05) higher levels of serum ALT and AST in Ace fed birds as compared to control. During the experimentation Ace had showed dose dependant immunosuppressive effect on humoral immune response of birds from 28th day of experimentation. The Bursa of Fabricius in treated birds showed increased inter-follicular connective tissue proliferation, severe moderate cytoplasmic vacuolation, edema, and degenerative changes such as pyknosis and fragmentation of nuclei that depleted the follicles of lymphoid cells. In the spleen, disorganization of follicular patterns, severe congestion, cytoplasmic vacuolation, degenerative changes, and hyperplasia of reticular cells were noted. The thymus in treated birds exhibited congestion, hyper-cellularity, and a presence of immature monocytes in the medullary region, as well as myoid cell necrosis. In conclusion, these studies clearly demonstrated that Ace could induce immuno-toxicopathological effects on health biomarkers of broiler chicks.
9:45-10:30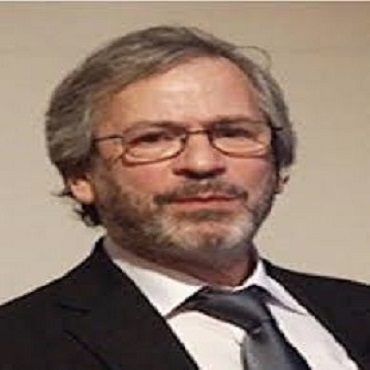 Hospital Ambroise-Pare, France
Title
The holistic function of lung ultrasound; Its usefulness in diagnosing hemodynamic pulmonary edema
Biography
Daniel Lichtenstein is medical intensivist, visiting Professor, working since 1989 at Francois Jardin's medical ICU. He has defined in 1991 critical ultrasound as a holistic whole body approach. He has published regular textbooks since 1992 (last and 6th Edition, Lung Ultrasound in the Critically Ill, 2016, Springer), two dozens of original articles (critical, venous and lung ultrasound) and presented in 500 conferences.
Abstract
Lung ultrasound was not supposed to exist. However, careful analysis shows that dynamics and artefacts can be described. The normal pattern is lung sliding associated with a repetition of the pleural line called the A-line. The B-line is a certain artefact with seven standardized criteria (comet-tail, arising from the pleural line, moving in sync with lung sliding, long, well-defined, erasing A-lines, hyperechoic). It can be seen in normal subjects. If numerous (more than two between two ribs are called Lung Rockets), and diffuse to the anterior chest wall, it indicates pathologic interstitial syndrome. The association of this pattern with lung sliding is called the B-profile in the BLUE-protocol. The B-profile showed a sensitivity of 97% and a specificity of 95% for the diagnosis of acute hemodynamic pulmonary edema. In ambulatory patients, detection of a B-profile may be relevant, as far as the interstitial syndrome of pulmonary edema is an early, infraclinical step. Diagnosing respiratory failure, mild dyspnea, controling volemia in dialysed patients, having another approach of left ventricle diastolic function are some of the potentials of the B-profile. A simple unit without Doppler is used for lung ultrasound, as well as whole body critical ultrasound. Other parts of lung ultrasound (detecting pneumothorax, pleural effusions or lung consolidations) are in the full scope of lung ultrasound, allowing a decrease of irradiation and costs. Considering lung ultrasound data to the traditional echocardiographic assessment adds basic pieces of information, and is part of the definition of the holistic function of lung ultrasound.
Environmental Toxicology and Risk Assessment,Immunotherapy and Cancer/Tumour Immunology,Future Directions in Immuno-Oncology
Location: Paris, France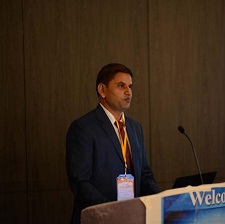 Chair
Syamantak Mani Tripathi
Madhya Pradesh Pashu Chiktsa Vigyan Vishwavidyalaya, Jabalpur (M.P.), India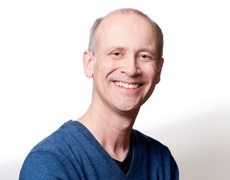 Co-Chair
Thomas Sanderson
Universite du Quebec,Canada
Session Introduction

: Thursday, October 25