Schedule
Full-day Events with Awesome Speakers
Monday, June 17
10:20 - 10:50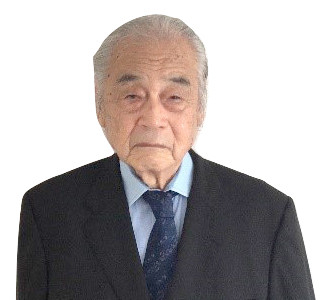 Ehime University, Japan
Title
Climate can be regulated by effective use of nox and waste water NP
Biography
Shoichiro Ozaki is serving at The Institute of Physical and Chemical Research, Japan. His primary contribution is to achieve the first total synthesis of optically active myo-inositol trisphosphate, and a wide range of other inositol phosphates and lipids for subsequent physiological studies. He discovered DAB: regulator of Ca2+ release, anti-aging reagents. He is proposing method to protect global warming. His method is promotion of CO2 assimilation by effective use of NOx and drainage nitrogen, phosphorous, many countries hating NOx as pollution gas and eliminating by ammonia. Ozaki is considering that NOx is best promotor of CO2 assimilation. For the promotion of CO2 assimilation, NOx elimination should be stopped. Drainage NP elimination should be stopped.
Abstract
About 510 billion tone CO2 is produced by burning of fossil fuel and respiration of animal. CO2 142 billion tone increased in 2017. If we can increase fixing of CO2 by promotion of CO2 assimilation, global warming will be protected. To promote CO2 assimilation, supply of nutrient N and P is essential. 14.4 billion tone NOx is produced when 140 billion fossil fuels is burned. Many governments are eliminating NOx and NP in drainage as pollution substances. NOx and NP in drainage are promotor of CO2 assimilation, fertilizer of plant growth. Therefore, these action are promoting global warming. NOx elimination is giving bad effect on grain, fish production, electricity price, GDP growth rate. By effective use of NOx and waste water NP, we can increase plankton CO2 assimilation at sea. Stopping of NOx elimination and stopping of waste water purification is easy method to protect global warming and to regulate climate.
10:50 - 11:20
University of Wisconsin-Milwaukee, USA
Title
Decadal variability of indo-pacific climate as revealed by kernel methods
Biography
Joanna has a comprehensive multidisciplinary background, including a Master's degree in Physics with a focus on theoretical astrophysics and stellar pulsations, a PhD in Computational Fluid Dynamics for geophysical flows, and postdoctoral research training in Applied Mathematics. Joanna is a postdoctoral associate working on a range of topics, from theoretical development of data-driven methods for dynamical systems, to their subsequent application to various fields of physics. In particular, the current focus of her work is on machine learning techniques for analysis of spatiotemporal patterns of ultrafast spectroscopical data, complex turbulent flows, and more to come
Abstract
Long-term predictions of regional changes are of utmost importance due to their high societal and economic impacts. Yet, current projections are of limited skill as they rely on satellite records that are relatively short compared to the timescales of interest, and also due to the presence of a significant anthropogenic trend superposed with low-frequency natural variability. Recent simulations of past climates provide a unique opportunity to separate external perturbations from internal climate anomalies and to attribute the latter to the statistical distributions of climate and weather patterns on shorter timescales. Here we study such changes by applying a recently introduced data analysis technique called Nonlinear Laplacian Spectral Analysis (NLSA) to a range of models and observations. We focus on the Indo-Pacific Ocean variability and recover modes across a range of timescales, including the variance-dominating ENSO, its seasonal and multidecadal modulations, and others. As such, our study unambiguously clarifies interdependencies between interannual modes which are sometimes treated in the climate science community as independent, but also lead to the identification of previously-unknown decadal to centennial modes. Furthermore we demonstrate that a newly-detected pattern, called West Pacific Multidecadal Mode, projects significantly onto other parts of the coupled climate system, and in particular on ocean biochemistry over many timescales. We also discuss the possible linkages and physical mechanisms connecting Indo-Pacific Ocean variability with the regional statistics of other high- and low-frequency extremes. Moreover, we compare our results with an NLSA-based analysis of various past and future climate scenarios, and reveal how internally-driven fluctuations compare with the ones attributed to impacts driven by NLSA-derived trends. Extensions of this work aiming to improve model fidelity are also discussed.
Global Warming | Climate Change Challenges & Sustainability | Food Insecurity & Climate Change | Climate Change & Biodiversity | Food Insecurity & Climate Change | CO2 Capture and Sequestration | Climate Change and Climatology | Earth Science |Health Consequences & Adaptability Development
Chair
Shoichiro Ozaki
Ehime University, Japan
Session Introduction

: Monday, June 17