2nd International Meeting on Nursing Research and Evidence Based Practice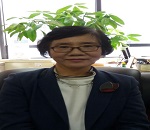 Thank you for successful conference in Singapore. And thank you for giving me opportunity of oral presentation. It was very good experiences to me.
HYUN, MYUNG SUN.
Professor, Ajou University, south Korea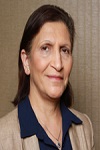 Thank you for the email ,it was my sincere honor and pleasure to participate , many thanks for the invitation ,well organised conference, great hospitality ,well composed programme,interesting nursing topics, but not very large group size enough group size to be conducive to excellent discussions, I wish you all the success for your further conference
HANA KADHOM
Former Director, University of Royal College of Surgeon Bahrain, Ireland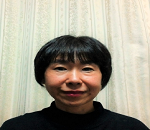 I appreciate your polite contact. I enjoyed my first visit to Singapore. It was meaningful to spend academic meeting. I thank you for your consideration.
KAZUE SAWAMI
Professor, Nara Medical University, Japan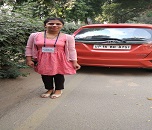 Surely we will maintain our relation in long run. If there is any opportunity for me to start my carrier being fresher and any guidance from you to me. It will be highly appreciated.
MONIKA KANKARWAL
Student, AIIMS, India

Thank you for your arrangement. Our team enjoyed the meeting so much. Wish you all success in the coming meetings!
CHAN YUI FUNG
Nurse, United Christian Hospital , Hongkong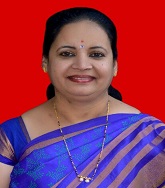 Wonderful!! thank you for all the help you have done
SHARADHA RAMESH
Director cum Professor, Symbiosis International University, India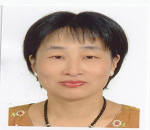 I had a great time in the conference, Everythings are OK, thank you .
HSIAO-HUI CHIU
Nurse, National Taipei University of Nursing and Health Sciences, Taiwan
International Conference on HIV/AIDS, STDs & STIs

I had a wonderful time at the conference and learned so much from the presenters. Thank you kindly for putting this event together.
MARC HV VAN REGENMORTEL
Retired Adjunct Professor, University of Strasbourg, France

The conference was very enjoyable and I was honoured to be able to present my research at this prestigious event. The conference was particularly good for me as it is always important to keep up with the new developments
GLENDA GRAY
President & CEO, South African Medical Research Council, South Africa

Many thanks for your continuous support throughout the conference. It was the pleasure to participate and shared the findings at such high level meetings.
POOJA JAIN
Professor, Drexel University, USA
Thank you for offering an unforgettable experience for all of us. We are honored to attend the conference. We are so happy and thanks a lot.
STEF STIENSTRA
CBRNe specialist, Royal Dutch Armed Forces, Netherlands

A very thorough and well written set of points. It's great that you took the time to put this together.
FENG GAO
Professor, Duke University, USA
International conference on Aquaculture & Marine Biology

The meeting was a success with many experience professional.
NYAN TAW
Shrimp Aquaculture Consultant, Shrimp Aquaculture Consultant, Malaysia

Thank you for allowing me to participate in this event, I liked the organization and the people who participated, I made many friends too. Of course I would like to collaborate with you in organizing the next Aqua 2019 conference.
ALFREDO OLIVERA GALVEZ
Professor, Federal Rural University of Pernambuco, Brazil
Thank you for your kind welcome and appreciated support during the appreciable meeting. Thank you for your kind offer to continue to cooperate to this interesting initiative and I am available to cooperate again in remote and to eventually attend the conference. Thank you and your colleagues and the scientific valuable people that attended the conference for your kind cooperation.
GIANLUCA RAGUSA
Fisheries and aquaculture specialist, International Consultant , Italy

Thank you! I also think that the event was very successful and very interesting. The variety of thematic session and possibility to meet experts from different fields of marine biology and aquaculture was the biggest advantage of the conference. However, it might be useful to attract more participants to next conference.
MAGDALENA JAKUBOWSKA
Researcher, National Marine Fisheries Research Institute, Poland
Thank you. Yes the conference was really interesting.
ADIL AGHZAR
Assistant professor, University of Moulay Ismail, Morocco
International Conference on NanoTechnology and NanoEngineering

Thank you for your friendly mail. I enjoyed the conference with interesting speakers. I did not know anybody at the beginning but I found good companions during the conference.The hotel was good but it was located somewhat outside of Paris. Nevertheless, we had a good time. Anyway, thank you again for your invitation.
NIKOLAUS STOLTERFOHT
Emeritus Professor, Hahn-Meitner-Institut Berlin, Germany

The conference sesions proceeded successfuly in a hot and friendly atmospher. I observed during the conference every delegate and speaker interacted wit each other and made friend. I am sure that the conference has become a scientific platform to exchange knowledge among the scientists from all over the world, and they wil conduct a new collaborations. During the conference, onsite organizers spent a great efford. I believe that the level and quality and reputation will increase year to year. Unexpected and unavoidable circumstances can occur at everywhere and every activation, and they can be solved easily. Hope to meet you and your team in another conference.
OSMAN ADIGUZEL
Professor, Firat University, Turkey
I also really appreciated all the scientific contact I made within all these participants - Think that in the future if you might request some help for that renewal activity, I might be helping your team of course (I have some suggestions for making better sort / type of presentation activities for invited speakers of course according to my experience in the field).
JEAN-PAUL LELLOUCHE
Professor, Bar-Ilan University, Israel
" The organisation and coordination of the international conference of nanotechnology and nanoengineering was at an outstanding level, it was a great honour to participate in such phenomenal event "
AHMED ABUSHOMI
Postgraduate, The University of Oxford, UK
International Conference on Nutraceuticals
Congress was good, the quality of the presentations was good. The choice of Singapore as strategic headquarters has been good
BUONOCORE D
Ph.D, University of Pavia, Italy
International Conference on Diabetes and Healthcare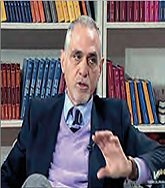 My active partecipation to the Toronto meeting is just over and motivated by it and by Joseph Ndisang who I met there, I'd like to ask and verify whether I could further collaborate more actively, with no expenses for it, within yr network with my long term scientific expertise and long background in the field of diabetes and also at the light of my previous experience with you over the last year.
MARCO SONGINI
Director, San Michele Hospital, Italy