2nd International Meeting on Nursing Research and Evidence Based Practice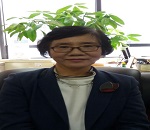 Thank you for successful conference in Singapore. And thank you for giving me opportunity of oral presentation. It was very good experiences to me.
HYUN, MYUNG SUN.
Professor, Ajou University, south Korea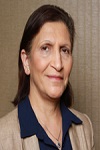 Thank you for the email ,it was my sincere honor and pleasure to participate , many thanks for the invitation ,well organised conference, great hospitality ,well composed programme,interesting nursing topics, but not very large group size enough group size to be conducive to excellent discussions, I wish you all the success for your further conference
HANA KADHOM
Former Director, University of Royal College of Surgeon Bahrain, Ireland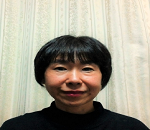 I appreciate your polite contact. I enjoyed my first visit to Singapore. It was meaningful to spend academic meeting. I thank you for your consideration.
KAZUE SAWAMI
Professor, Nara Medical University, Japan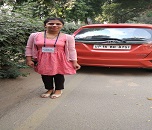 Surely we will maintain our relation in long run. If there is any opportunity for me to start my carrier being fresher and any guidance from you to me. It will be highly appreciated.
MONIKA KANKARWAL
Student, AIIMS, India

Thank you for your arrangement. Our team enjoyed the meeting so much. Wish you all success in the coming meetings!
CHAN YUI FUNG
Nurse, United Christian Hospital , Hongkong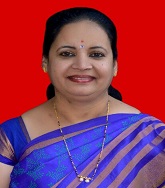 Wonderful!! thank you for all the help you have done
SHARADHA RAMESH
Director cum Professor, Symbiosis International University, India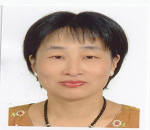 I had a great time in the conference, Everythings are OK, thank you .
HSIAO-HUI CHIU
Nurse, National Taipei University of Nursing and Health Sciences, Taiwan
International Conference on HIV/AIDS, STDs & STIs

I had a wonderful time at the conference and learned so much from the presenters. Thank you kindly for putting this event together.
MARC HV VAN REGENMORTEL
Retired Adjunct Professor, University of Strasbourg, France

The conference was very enjoyable and I was honoured to be able to present my research at this prestigious event. The conference was particularly good for me as it is always important to keep up with the new developments
GLENDA GRAY
President & CEO, South African Medical Research Council, South Africa

Many thanks for your continuous support throughout the conference. It was the pleasure to participate and shared the findings at such high level meetings.
POOJA JAIN
Professor, Drexel University, USA
Thank you for offering an unforgettable experience for all of us. We are honored to attend the conference. We are so happy and thanks a lot.
STEF STIENSTRA
CBRNe specialist, Royal Dutch Armed Forces, Netherlands

A very thorough and well written set of points. It's great that you took the time to put this together.
FENG GAO
Professor, Duke University, USA
International conference on Aquaculture & Marine Biology

The meeting was a success with many experience professional.
NYAN TAW
Shrimp Aquaculture Consultant, Shrimp Aquaculture Consultant, Malaysia

Thank you for allowing me to participate in this event, I liked the organization and the people who participated, I made many friends too. Of course I would like to collaborate with you in organizing the next Aqua 2019 conference.
ALFREDO OLIVERA GALVEZ
Professor, Federal Rural University of Pernambuco, Brazil
Thank you for your kind welcome and appreciated support during the appreciable meeting. Thank you for your kind offer to continue to cooperate to this interesting initiative and I am available to cooperate again in remote and to eventually attend the conference. Thank you and your colleagues and the scientific valuable people that attended the conference for your kind cooperation.
GIANLUCA RAGUSA
Fisheries and aquaculture specialist, International Consultant , Italy

Thank you! I also think that the event was very successful and very interesting. The variety of thematic session and possibility to meet experts from different fields of marine biology and aquaculture was the biggest advantage of the conference. However, it might be useful to attract more participants to next conference.
MAGDALENA JAKUBOWSKA
Researcher, National Marine Fisheries Research Institute, Poland
Thank you. Yes the conference was really interesting.
ADIL AGHZAR
Assistant professor, University of Moulay Ismail, Morocco
Thanks for your invitation. I enjoyed participating at he conference in Rome and am interested in participating again next year in Paris.
DANIEL BENETTI
Professor, University of Miami, USA
International Conference on NanoTechnology and NanoEngineering

Thank you for your friendly mail. I enjoyed the conference with interesting speakers. I did not know anybody at the beginning but I found good companions during the conference.The hotel was good but it was located somewhat outside of Paris. Nevertheless, we had a good time. Anyway, thank you again for your invitation.
NIKOLAUS STOLTERFOHT
Emeritus Professor, Hahn-Meitner-Institut Berlin, Germany

The conference sesions proceeded successfuly in a hot and friendly atmospher. I observed during the conference every delegate and speaker interacted wit each other and made friend. I am sure that the conference has become a scientific platform to exchange knowledge among the scientists from all over the world, and they wil conduct a new collaborations. During the conference, onsite organizers spent a great efford. I believe that the level and quality and reputation will increase year to year. Unexpected and unavoidable circumstances can occur at everywhere and every activation, and they can be solved easily. Hope to meet you and your team in another conference.
OSMAN ADIGUZEL
Professor, Firat University, Turkey
I also really appreciated all the scientific contact I made within all these participants - Think that in the future if you might request some help for that renewal activity, I might be helping your team of course (I have some suggestions for making better sort / type of presentation activities for invited speakers of course according to my experience in the field).
JEAN-PAUL LELLOUCHE
Professor, Bar-Ilan University, Israel
" The organisation and coordination of the international conference of nanotechnology and nanoengineering was at an outstanding level, it was a great honour to participate in such phenomenal event "
AHMED ABUSHOMI
Postgraduate, The University of Oxford, UK
International Conference on Diabetes and Healthcare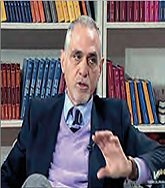 My active partecipation to the Toronto meeting is just over and motivated by it and by Joseph Ndisang who I met there, I'd like to ask and verify whether I could further collaborate more actively, with no expenses for it, within yr network with my long term scientific expertise and long background in the field of diabetes and also at the light of my previous experience with you over the last year.
MARCO SONGINI
Director, San Michele Hospital, Italy
2nd International Conference on Pharmaceutical Chemistry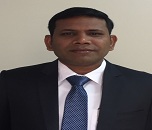 Conference was good. Thanks for your support and co operation.
GURUSAMY MARIAPPA
Professor, Jawaharlal Nehru Technological University , India
International Conference on Cancer Therapy
I would like to express my gratitude for your engagement in preparation of the Cancer Therapy Summit 2018. It was a valuable experience.
HONG QIN
Associate Professor, Beckman Research Institute of the City of Hope, USA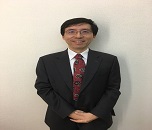 Thanks a lot we hade a great time and grest conference. We enjoyed the conference .
CHI-YING HUANG
Professor, National Yang Ming University, Taiwan
Interesting presentation & worthfull spirit of exchange of experience
IPPEI SAKAMAKI
Senior Doctor, Toyama University Hospital, Japan
International Conference on Lasers, Optics and Photonics
I wish to thanks you for my perfect time on conferense in Osaka. It was great experience for me.
DR. ANTON PODKOPAEV
Scientist, Obninsk Institute for Nuclear Power Engineering, Russia
I am indeed glad to acknowledge that for last two days during Optics-2018, International conference on Lasers, Optics and Photonics it was Successfully conducted and we had very fruitful discussions and interactions to make many great friends for life. Many Delegates had interactions with many famous Japanese University Professors and company Managers too for their future possibilities of R&D collaborations. I had arranges a session for such interactions while eating and discussing with relaxed environment and taking group pictures. The hospitality provided by your Organization Committee Members was excellent to help completing Conference Inauguration, all Keynote Speeches, Oral Presentations And Poster session had very high-quality research presentations in many advanced research areas such as Spectroscopy, Ultra high power Lasers, Fibers, Advances in stabilized high frequency mode-locked pulsed Fiber Lasers, MEMS, Optical Interconnects, Photonics and Advanced Optical Biomedical Imaging, THz and optical communications and Interconnects, theoretical and experimental research and so on from highly recognized Professors and Researchers in Japan and advanced institutions in many advanced countries.
DR. BRAHM PAL SINGH
Chief R&D Engineer, Panasonic Corporation, Japan
International Meeting on Traditional & Alternative Medicine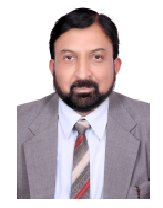 It was great experience for me. My talk was very much liked by all receipients at Osaka.
MOHAMMAD KAMIL
Professor and Head, Zayed Complex for Herbal Research & Traditional Medicine, UAE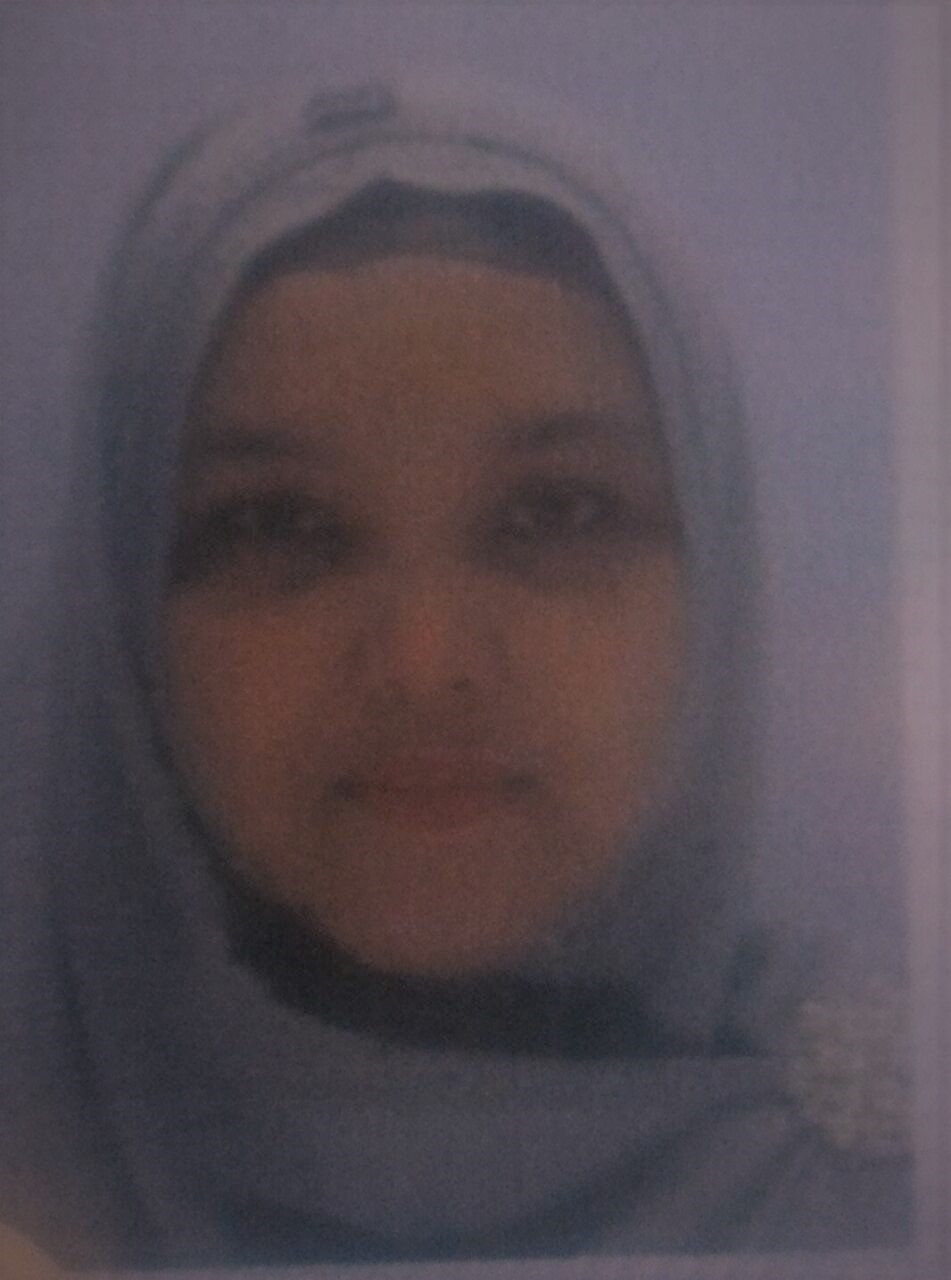 First of all I would like to say many thanks to YOU and The Organization / Planning Committee, for I have been given the opportunity to join in this very Prestigious Event. I am also grateful to meet with researchers from other countries who have innovative research's. Hopefully it could upgrade to my knowledge and more increases my interest in this field of science. Nice to join in this event I wish i could be join on the Traditional Medicine 2019.
YUNITA SARI PANE
Lecturer, Universitas Sumatera Utara, Indonesia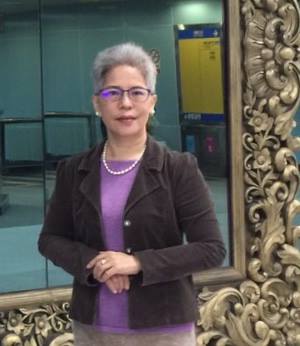 Thanks for your greeting letter! We enjoyed the conference. Sure! We will meet again in 2019!
DRA MILAGROSA C. S. LIU
Director, GAO of Comfort Healthy Technology Co., LTD, Taiwan
International Conference on Surgery and Anaesthesia
International meeting was good looking forward for next meetings.There can be more we can do because there is always scope for improve.
SUMAN LATA
Professor, Jawaharlal Institute of Postgraduate Medical Education and Research, India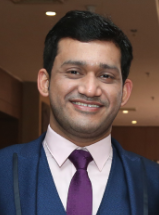 The first day was very good. It was meaningful to spend academic meeting. I thank you for your consideration.
GAGAN DHALL
Doctor, Lokmanya Tilak Municipal Medical College, India
It was a great experience for us to attend the conference. Had good interactions with speakers. Many thanks to you and Mr Peter Harris for giving us opportunity to participate and visit Japan as well. Wish to attend further conferences in future!
KALPANA KULKARNI
Professor, Dr. D Y Patil Medical College Hospital & Research Institue, India
We enjoyed the meeting so much. Wish you all success in the coming meetings.
RICHA JAISWAL
Doctor, Manipal Hospital, India
I enjoyed participating in the congress and thank you for your efforts to make it easy for participants. Please keep me in mind for future meetings relating to bariatric surgery, I would be interested in participating or being part of the organizing committee.
PETER HARRIS
CEO, Longevity Surgical Inc, USA
International Conference on Central Nervous System Disorders & Therapeutics
I enjoyed conference with Meetings International it is a mutal legitimate.It is always with first move which encourages scientists for practicing ability based practice It also gives lots of opportunity for discussions as well as collaborations in future
DR. MARIE VAZQUEZ MORGAN
Mayor's Women's Health Commission., Louisiana State University Health, USA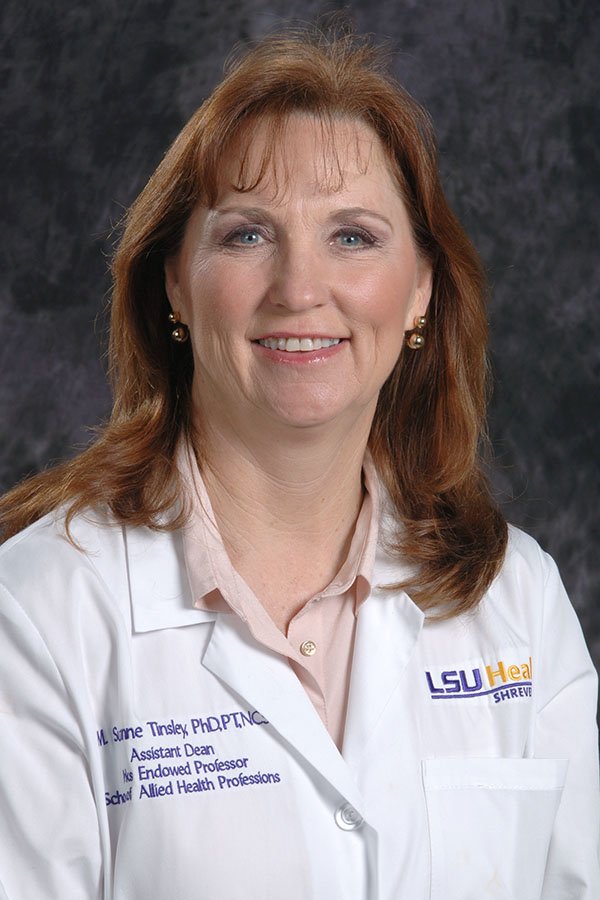 Meetings International meetings are great way to receive way to receive other scientists in different parts of the world doing, These meetings provides the opportunity for you to work at latest concepts from different peoples also specifically it allows the opportunity to call to the new relationships when it resolves in future collaboration across the photolamps
SUZANNE TINSLEY
Assistant Dean, Louisiana State University Health, USA
International Conference on Petroleum Engineering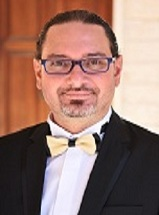 I want to express my graduate and thanks to you for all efforts you put to organize such a successful conference. For 2 days I enjoyed the company of brilliant and beautiful minds from all over the world. I had a great chance to exchange expercties with them and in large my horizons. I want to thank you again for organizing the International Conference of Petroleum Engineering 2018, Dubai, UAE and hope to meet you again very soon.
ESSA GEORGES LWISA
Core lab instructor , United Arab Emirates University, United Arab Emirates
Annual Conference on 3D printing & Bio-printing in Healthcare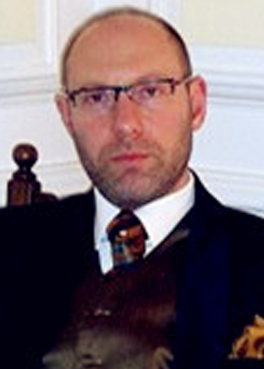 Conference was good, thanks for organising. I felt moved to contribute throughout, and felt that to a certain extent I acted as a moderator throughout the event .It is very happy for me.
ALEXANDER M. KORSUNSKY
Professor of Engineering Science, University of Oxford, United Kingdom
• Good workshop session at conference with lots of discussion among audiences and speakers about the regulatory aspect of 3D printed medical devices. • Many of the topics were good and interesting. • It will be good if the organizer could have invited more participants as well as selecting the speakers based on proven and relevant track record. • It will be better if there are people who keep track of the time for each topic.
ALBERT SUTIONO
Assistant Director , NTUitive , Singapore
It is wonderful conference of 3d printing & Bio printing in health care .participates are coming from world wide 3d printing & Bio printing experts .Workshop sessions is too good .
LIFENG KANG
Professor , University of Sydney, Australia
Thanks for giving opportunity to share my research at 3d printing conference .I meet global experts and exchange our ideas.Two days conference are going very good ,workshop session,exhibition .I felt moved to contribute next year also..
RAJKUMAR VELU
Postdoctoral Studies , University of Technology and Design, Singapore.
World Congress on Bioavailability & Bioequivalence: BA/BE Studies Summit
The BABE conference was very interesting and lot of scientific sessions were covered and highlighted. Special thanks to the Organizing Members and the participants
KATERYNA ZUPANETS
Professor, National University of Pharmacy, Ukraine
The event was very nice and I want to thank all the participants, presenters and the organizers. We hope in future we will have more events like this
YUAN CHEN
Professor, Genentech, USA
International Heart Conference

I have been a part of this conference and I am very proud to see the conference very well organized and people are helping us and each other to present their case reports and research. Thank you very much to the organizers for making such great events
SURESH VATSYAYAN
Distinguished Medical Specialist, Business and Health Management, New Zealand

We had a very good session at cardiomersion in which we discuss about the integrated cardiomersion approach to the delivery of cardiovascular case. Thank you to all the speakers who came across the globe. Finally I would like to thank the organizers for making such a remarkable event.
DEEPAK PURI
Director, IVY Healthcare, India
Conference was superb. It was well conducted. I appreciate all the speakers, presenters and organizers. I am very proud to be part of this event.
RAJANI SINGH
Senior Doctor, AIIMS-Uttrakhand, India
World Biosimilars Conference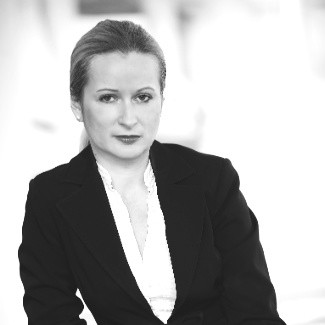 Dear Julie, Many thanks to you as you offered me this opportunity to come and participate at this valuable event in Chicago. I think you are great professional and made huge efforts for the event in terms of organization, engaging speakers, etc. And also you have sense for people, act as empathic person what is very important for me. I was very happy and honored to be invited as a speaker at World Biosimilars Conference in terms to present company Ewopharma AG as business partner of different pharma companies in Central and Eastern Europe, especially company Biogen with its portfolio of biosimilars and share my commercial experience in launching biosimilars! I found the conference interested in terms you selected very qualitative speakers from different areas: innovation and science, manufacturing and commercialization. From my perspective, the most interesting topics were: Sarfaraz K Niazi: "Biosimilars: Why are they so widely misunderstood?" Ronald P Dudek: "The adapter CAR Platform: From antibody to CAR T cell therapeutic" Jose Carlos Ferreyra Lopez: "Market access barriers and market value in Mexican public sector for biosimilars" Milind Antani: "Similar biologics in India- Impact of regulations on business" Joel I Osorio: "RegenerAge System " (So I will be very happy if you could share these mentioned presentations with me!). I can see more potential for further improvement to put 100% focus on Biosimilar topics and to attract more specialists/professionals to gather. It will be excellent if you could attract more speakers from Europe to share their experience. So please consider this option how to attract them in the future (if I got some nice ideas will share with you!).
SANDRA SIMIC
Biogen Biosimilars Team Lead, Biogen Biosimilars, Ewopharma d.o.o., Croatia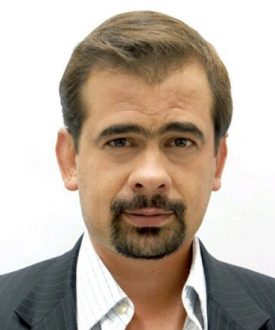 Great experience!! Thanks a lot for the opportunity to speak.
JOSE CARLOS FERREYRA LOPEZ
President, Pharmaceutical Institute (Instituto Farmaceutico, A.C.), Mexico
International Conference on Nutraceuticals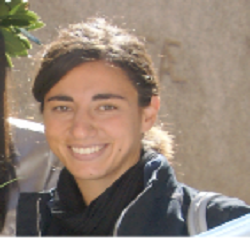 Congress was good, the quality of the presentations was good. The choice of Singapore as strategic headquarters has been good
BUONOCORE D
Ph.D, University of Pavia, Italy
International Conference on Wound Care, Tissue Repair and Regenerative Medicine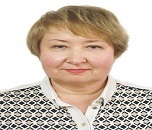 Dear Daniel! Thank you for the conference, for your accommodation and the opportunity to see the most romantic, mysterious, fabulous Amsterdam
NADIIA NOR
Assistant of the Department of General Surgery , Dnepropetrovsk Medical Academy, Ukraine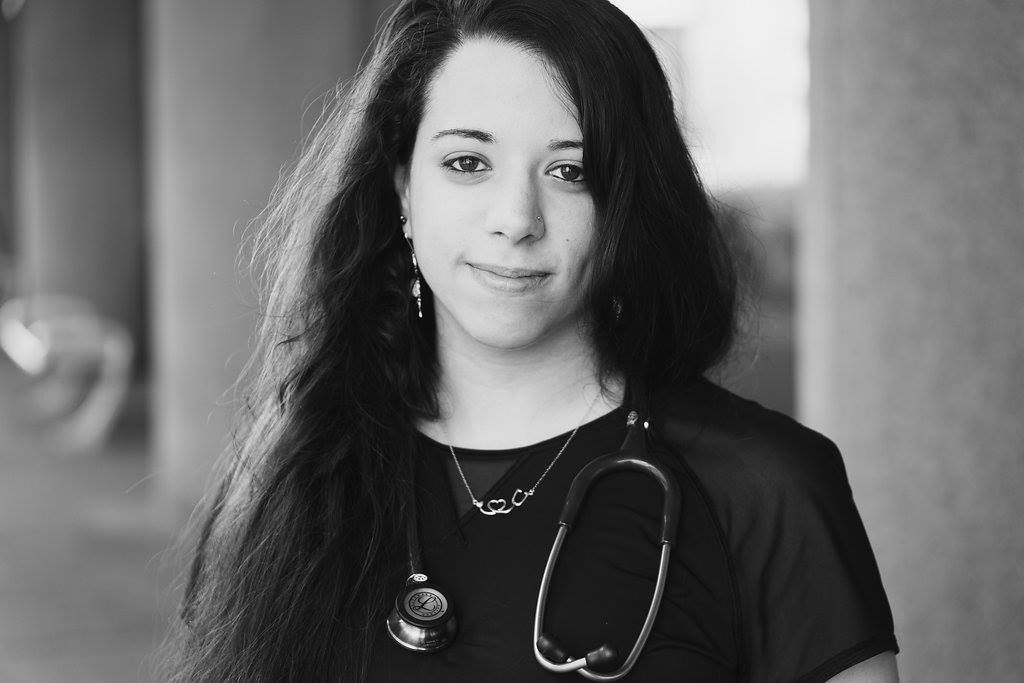 Thank you to Daniel Raybin with Wound Care 2018 for allowing me to be the Keynote Speaker for the conference. Dr. Jeff Mayo and I met colleagues from other countries such as Poland and Ukraine that work in plastic medicine and surgery. We are excited to share our knowledge of wound care in the veterinary industry so that our human medicine counterparts can offer the same standardized care that we utilize in the US. Thank you to Regenlabs for sponsoring the event and Jorgensen Laboratories for providing us with a great sponsor to represent our mission.
NICOLE LAFOREST
Director, Academy of Veterinary Technicians in Regenerative Medicine, USA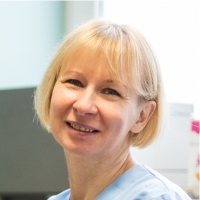 Hello Daniel, Thank you for the invitation to the conference. It was an interesting experience. I am glad that my presentation was liked. Like the effects of my work. Stay in touch. Best Regards !
ANETA ZYMON
CEO, AZ MED. Pain and Wound Treatment Center, Poland
International Conference on Bacteriology and Infectious Diseases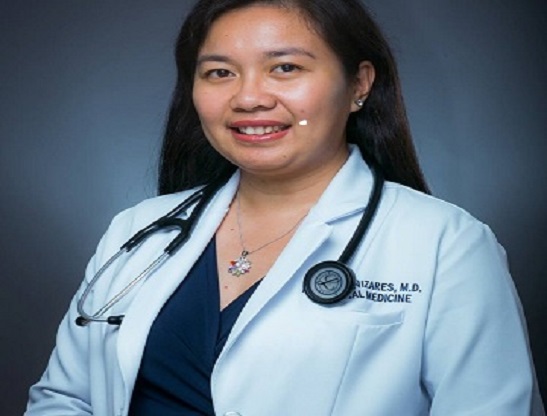 I would love to attend the Infectious Diseases 2019 conference. The hospitality, the renowned speakers, and the city are awesome. Looking forward to it!
DR. IANANE JIREH RAMOS CANIZARES
Doctor, Vicente Sotto Memorial Medical Center, Philippines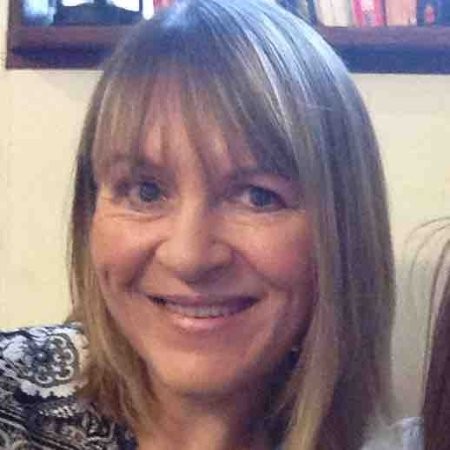 The theme of the conference and the scientific panel are very interesting! I am looking excited to learn many new things on this innovative platform
LISA MATTHEU
Associate Director Infection Prevention & Control, Eastern Health, Australia