2nd International Conference on Clinical & Medical Microbiology
May 15-16, 2019 Brussels, Belgium


Dear Colleagues,
I would like to cordially welcome you all to the International Conference on Clinical & Medical Microbiology scheduled during May 15-16, 2019 at Brussels, Belgium. This year's theme of this international conference will be:
TO EXPLORE THE MICROBIAL WORLD AND ITS APPLICATIONS FOR THE BENEFIT OF MANKIND
Microbiology in 2019 will no longer be reserved for specialists confined in their laboratory playing with bacteria or viruses, or reserved for writers of crime novels writing disaster scenarios.
Microbiology has indeed invaded the public domain, our radios and our television screens.
This congress: International Conference on Clinical & Medical Microbiology, will bring you the necessary tools to train you but also to be able to answer to a patient sensitized and informed more or less well by the scientific journalists
Who has not listened or seen a show on the Microbiota? Who has not seen an article or a book on this topic?
Microbes, long seen as a threat to our survival, are gradually becoming "that friend who wants us well" and more. This is what we will try to make you feel and understand, especially if you come to
International Conference on Clinical & Medical Microbiology
Our sixth sense is microbial
4 billion years during which bacteria have reigned supreme. A little oxygen and life appeared, more and more complex with uninterrupted exchanges that transformed 2 isolated cells into sophisticated organisms for hundreds of thousands of years and for man we now know that we exist since 800,000 years old. With long periods of exchange exploration with the surrounding environment, the contact with the outside environment was made by the vision, smell, taste, hearing, and tact.
But the best, the most important contact with Nature was through this important surface that represents the intestinal wall. Billions of bacteria line this wall which transforms the intestine into a tremendous DATA of immunological, neurological hormonal information regulating all the metabolism of our body:
• The intestinal microbiota is the group of microorganisms (bacteria, viruses, fungi, yeasts) living in our gut.
• Microbiota and Metagenomics are the two trend words of recent years in microbiology laboratories. With them we can find the answers to many diseases such as diabetes, Crohn's disease, schizophrenia and even autism.
• DATA of microbial, biological and neuro-hormonal information that will require dozens and dozens of years of research says the famous Pr Cani
More and more studies confirm the role played by the Microbiota, and as many confirm the role of Mitochondria. But the most interesting studies show the intimate relations that exist between Microbiota and Mitochondria; and that if one wants to intervene on the cell and the Mitochondria, one must intervene on the Microbiota. And the latest discoveries show the possibility of acting on the Microbiota simply by changing the food intake. The food becomes a metabolic modulator, the food can become a therapeutic mediator.
Take the case of immunology, where the role of the Microbiota becomes paramount, I lived during my 50 years of medicine the first period where the diversified diet started very early in the life of the infant. The introduction in the 6th month of different foods, should allow the immune system to get used to these foreign bodies that represent the food tested by the infant. Then came the second period, when it was not necessary to stimulate the immune system of the infant for fear of triggering chain reactions in the lymphoid tissue present behind the intestinal barrier, or better present in the intestinal barrier and representing nearly 70% lymphoid tissue. Indeed the intestinal barrier, we can represent it by 4 protective measures that Nature had taken 1. The thick Mucus, carpet 2. The Microbiota with multiple actions on which we will not extend, insist on its action metabolism throughout our body and on its defense against pathogens that has just been demonstrated by the demonstration of toxic and destructive "crossbows" launched against pathogenic bacteria. The speed of manufacture is tiny and very quickly reproducible if persistence of the danger. 3. The intestinal mucosa itself 4. The intestinal lymphoid tissue responsible for producing 70% of the immune secretion of the whole organism.
That's all that can be discussed during this International Conference on Clinical & Medical Microbiology.
International Conference on Biodiversity & Ecological Restoration
May 15-16, 2019 Brussels, Belgium

Dear all, as a European citizen, living in Brussels, I am very happy to welcome you for this International Conference on Biodiversity and Ecology Restoration. Biodiversity has become a key issue. It is unfortunate, but not too late. In particular as Ecology Restoration is improving daily. Between sadness and hope, I am sure that, due to the presentation we are going to discover, the latter will dominate
Jerome Partos
Board Member
European Environmental Bureau, Belgium
2nd International Microfluidics Congress
May 23-24, 2019 Las Vegas, USA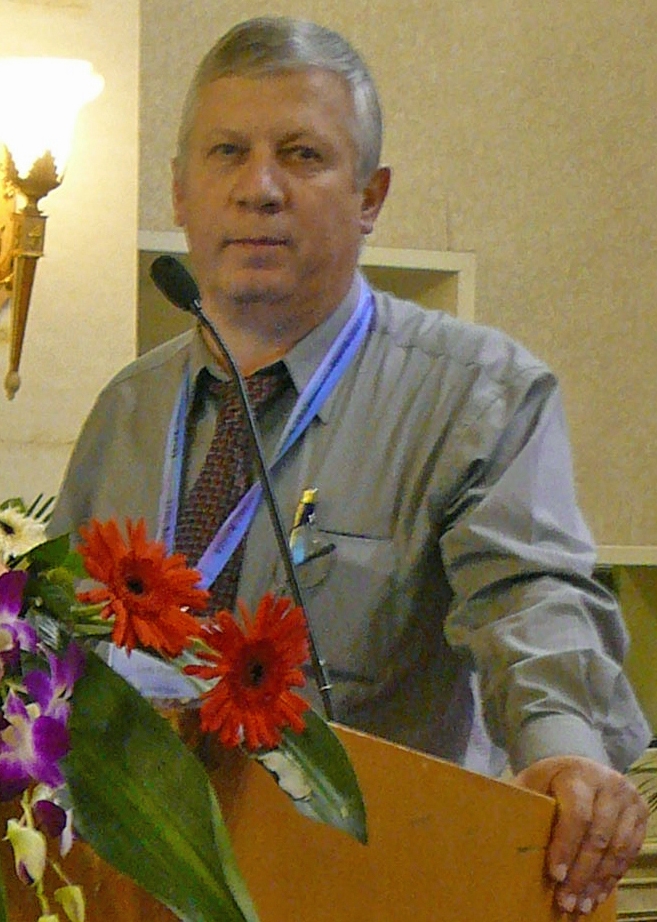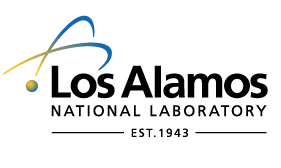 Dear All,
On behalf of the Meetings International Pte Ltd., it is my pleasure to invite all of the great scientists, academicians, young researchers, Business delegates, and students from all over the world, to attend the 2nd International Micro Fluidics Congress from May 23 to24, 2019, in Las Vegas, USA.
The Microfluidics congress will share recent research and cutting-edge technologies, which gains immense interest with the colossal and exuberant presence of adepts, young and brilliant researchers, business delegates, and talented student communities; to which all are very committed to excellence in nano and micro technologies and related applications, from where fluidics is a constitutive part
The goal of the microfluidics congress is to bring together a multi-disciplinary group of scientists and engineers from all over the world to present and exchange break-through ideas relating to the micro-nano hetero-structures where fluids perform an important role. Congress promotes top-level research and in general, globalizes quality research. Thus, making discussions and presentations more internationally competitive, and focusing attention towards recent outstanding achievements in the field of micro and nanotechnologies, along with future trends and needs.
The meeting brings together world-class specialists from a multitude of domains such as medicine, biology, pharmacy, industry, aerospace, defence, energy, and more, individuals belonging to universities, research laboratories, businesses and related applications, all of which are interested in the latest developments of this new challenging domain, with high impact in the future.
Since this Congress covers a variety of aspects on the behavior of fluids inside micro and nanostructures and devices, from very fundamental issues to practical applications, the conference shows the current trends and future direction in the field of microfluidics. Anyone interested in future progress should attend.
We're looking forward to an excellent meeting with great scientists from different countries around the world and engage in the sharing of new and exciting results in Micro-Nano Fluidics and related devices and applications. And contrary to the slogan "What Happens in Vegas, stays in Vegas," what will happen in this Microfluidics Congress held in Las Vegas, USA, from May 23-24, 2019, will be known worldwide, thanks to our sponsors and publishers.
Dr. Liviu Popa-Simil
Nuclear Engineer, Physicist
Director of Los Alamos Academy of Sciences.
9th International Conference on Neuro-Oncology and Brain Tumor
August 21-22, 2019 Hong Kong, China

Dear Citizen of the World!
Welcome to this conference!
A possibility for you to be inspired and to inspire! When people from different parts of the world come together to ask, "What else can be created on this beautiful planet?" things start to change. A different future is being created.
Isn't this why we do what we do? To create a planet that thrives. Your ideas and your visions contribute to that. What if you give voice to what you know, the world needs it.
What do you know that creates possibilities that sustain our planet?
With joy,
Susanna Mittermaier
Psychologist, Founder of Pragmatic Psychology
3rd International Meeting on Veterinary & Animal Health
June 17-18 , 2019 Miami, USA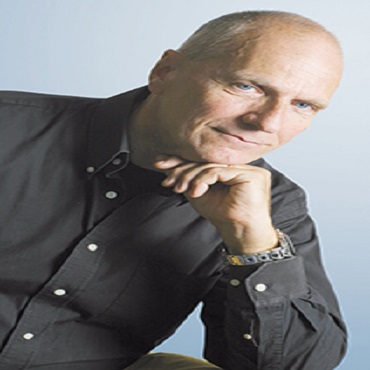 Welcome Message
My Dear fellows,
I am honoured and delighted to welcome you to the 3rd International Conference on Veterinary & Animal Health going to be held during June 17-18, 2019 at Miami, USA.
I am extremely happy that Veterinary & Animal Health 2019 has been designed to offer comprehensive range of sessions that includes Trends in Animal Health and Rising issues in Veterinary Exploration. I hope you have a good time and opportunity to connect with expertise from scientific community and influential entrepreneurs from industries through their lectures and presentation and will also put forward many thoughts provoking strategies for future line of action in the area of Veterinary & Animal Health.
We are looking forward to meet all of you in Miami in June, 2019 to make Veterinary & Animal Health 2019 a grand success.
Best regards,
Sergio Canello
Forza10 Founder
Head of SANYpet Research and Development Center
Orlando (FL, USA)
2nd European Physics Congress
May 20-21, 2019 Berlin, Germany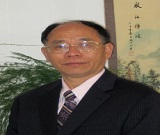 Dear Colleagues,
It is my great honor and pleasure as a Keynote Speaker to invite you to participate in the "2nd European Physics Congress"during May 20-21, 2019 at Berlin, Germany.
Physics Congress 2019 brings together experts, researchers, scientist, Professors, industry representatives, postdoctoral fellows, and students from around the world, providing them with the opportunity to share their achievements, to discuss scientific questions, and to meet challenges in physical science.
We welcome and encourage students and postdoctoral researchers to our Physics Congress, providing them the opportunity to show their achievements in physics research and the platform to share their young and revolutionary ideas.
I have all the reasons to envisage that Physics Congress 2019 will be productive and exciting. May I wish you a very enjoyable and entertaining stay in Berlin, Germany.
Ling Jun Wang
University of Tennessee at Chattanooga, USA
5th International Meeting on Traditional & Alternative Medicine
April 23-24, 2019 Rome, Italy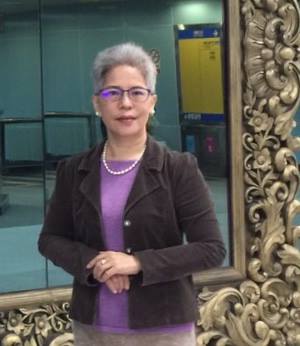 Dear Colleagues and Friends
"The 5th International Meeting on Traditional & Alternative Medicine" warmly welcomes all the speakers, delegates and their guests for International Meeting on Traditional & Alternative Medicine which is going to be held in beautiful city Rome, Italy on April 22-23, 2019.
This Conference is an outstanding and largest event devoted to the science with practice of Traditional & Alternative Medicine, Which makes the perfect platform for global networking as it brings together renowned speakers and scientists across the globe to a most exciting and memorable scientific event to report and witness the latest scientific breakthroughs in Traditional & Alternative Medicine in broad range of scientific fields, encourage coordinated efforts over the world and reveal advancements in Traditional & Alternative Medicines.
The theme of Traditional & Alternative Medicine Congress is "Exploring New Horizons in Traditional & Alternative Medicine". This conference will provide a broad range of academic disciplines in natural product which will be emphasized from the discovery of natural products from natural sources through the clinical uses to attract researchers that are contributing in the field of traditional and alternative medicine. It includes a wide range of Keynote presentations, Oral talks, Poster presentations, Symposia, Workshops, Exhibitions and Career development programs.
We invite you to join us at the "5th International Meeting on Traditional & Alternative Medicine"2019 in Rome, Italy. Where you will be sure to have an impressively splendid Conference experience with scholars from around the world and a memorable stay in Rome. Your presence and deliberation will make this congress remarkably successful in all aspects of Traditional Medicine.
All members of the Traditional & Alternative Medicine 2019 organizing committee look forward to meeting you in Rome, Italy.

Dr Milagrosa Chiu Shieh Liu
GAO-COMFORT Healthy Technology Co, Ltd.
12th International Conference on Pharmaceutical Chemistry
May 20-21, 2019 Berlin, Germany


It's a great privilege for me to inform the fraternity of Chemistry and Pharmaceutical Chemistry Professors, educationalists and researchers that 12th Pharmaceutical Chemistry Conference will be held at Berlin, Germany on 20th & 21st May 2019 organized by the Meetings International. I had been invited by this organization at the 2nd Pharmaceutical Chemistry Conference held at Paris, France in July 2018 as "Invited Speaker" and I must say it was a grant success and I had a wonderful experience indeed. The most important features noticed in this conference was the "Exchange of scientific thoughts and ideas" among the participants and also many extraordinary presentations and deliberations by the eminent scientists from all over the world. The organizers handled the conference very nicely and they were very cooperative and friendly.
As an organizing committee member of the 12th Pharmaceutical Chemistry Conference I would like to take the privilege to invite all interested professors, researchers and scientists working in the field of chemistry and pharmaceutical chemistry to take active part in this conference. From my personal experience, I believe you will have a great time in not only presenting your research contributions but also you may enrich yourself by exchanging more advanced developments in this field of Chemistry and Pharmaceutical Chemistry.
2nd International Conference on Lasers, Optics and Photonics
December 02-03, 2019 Dubai, UAE
Dear Colleagues and Friends,
With the latest development of science and technology, the advances in the science and technology of lasers, optics, and photonics have also developed rapidly. We need to inspire novel/unique ideas and solve some challenging scientific and technical problems encountered for carrying out ongoing cutting-edge research, development, and uses of lasers, optics, and photonics. We have become more capable of dealing with these challenges/issues by using the latest science and technology in the area. We can also inspire every nook and corner research topic related to the advancement in the research and development in the fields of lasers, optics, and photonics.
On behalf of the Conference Organizing Committee and Meetings International, it is my pleasure to invite all the international famous/leading scientists, outstanding researchers, academic people and industrialists from all over the world to attend the 2nd International Conference on Lasers, Optics and Photonics which is to be held in Singapore during March 20-21, 2019. We welcome you to join us and be a part of knowledge and views in respect to the theme "Unveiling the Recent Trends and Advancement of Lasers, Optics and Photonics".
This conference first started in 2018 and was held in Osaka, Japan, comprising of session introductions that spun around the topic "Integrating the Advances of Lasers and Optics in Modern life". We now take a step towards its 2nd edition known as Optics 2019 in the extremely beautiful city of Singapore, where the world-famous The Photonics Institute (TPI) of Nanyang Technological University (NTU) is situated, which is in conjunction with the University of Southampton.
Optics 2019 Singapore will provide a good platform for international academics, researchers, scientists, engineers and pioneering students working in the fields of lasers, optics and photonics to exchange, share and discuss their unique ideas, new knowledge and cutting-edge science, unveiling recent trends and advancement for accelerating scientific discoveries in the area, offering the opportunity to all delegates for networking, also globalizing the research by installing a dialogue between industries and academics for launching new technologies and applications.
We are looking forward to seeing you at this exciting event to meet with the international famous/leading scientists and outstanding researchers for sharing new and exciting ideas/results in Lasers, Optics and Photonics.
Best regards,
Houxiao Wang
Conference Chair
Jiangsu University, China
wanghx@ujs.edu.cn
3rd World Plant Genomics and Plant Science Congress
July 15-16, 2019 Osaka, Japan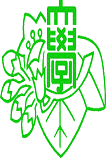 Dear Colleagues,
It will be a pleasure meeting you at Plant Genomics Congress 2019, Osaka in Japan. I have studied on Plant Breeding, Plant Pathology, Morphology and so on. Now I study many things in plant area. Hop Stunt Viroid (HSVd) is also for one of them. Elimination of disease, that is, disease-free plants are very important for human life. This Conference will strive to offer plenty of networking, providing you with the opportunity to meet and interact with distinguished scientists, researchers as well as distinctive experts. Keynote lectures will be delivered by a distinguished international faculty, while with the participation of outstanding experts, productive discussions will be stimulated that will keep plant genomic science professionals up to date on issues affecting the global plant protection and genome research challenges with the aid of advanced molecular plant breeding techniques. With these few words I wish you a successful preparation and fruitful meeting in Osaka. Let's make a useful crop for our future.
Thank you.
Sincerely,

Takayuki Momma, Ph.D.
Member of International exchange department,
Iwate University,
Japan
5th International Conference on Materials Science & Technology
April 18-19, 2019 Vancouver, Canada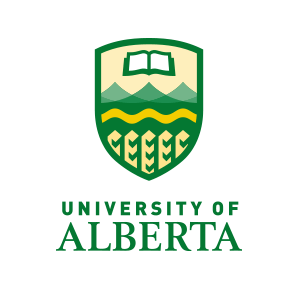 Dear Colleagues,
On behalf of the organizing committee, it is my pleasure to invite you to attend 5th International Conference on Materials Science & Technology (MST). We particularly encourage and look forward to welcoming young researchers, students, academics, and industry professionals from around the globe to join, share and be part of the innovative programs at this event. MST 2019 would be a fascinating event with opportunity for students, academics, researchers and industries to come together and discuss the latest trends and scientific breakthroughs pertinent to the wider field of material science and technology.
The Conference will be held during April 18-19, 2019 at Vancouver, Canada.
In this conference, our main objectives are to encourage sharing and promotion of excellence in research and education in the material science and technology field through organization of a variety of themes and workshops related to materials during the conference. This would offer opportunities for academics, students and industries to increase the active participation within the emerging materials field. There will be opportunities for industries to sponsor excellent technical program and an opportunity for all to spend a pleasant time at one of the most beautiful cities of the world (Vancouver).
Looking forward to welcoming you in Vancouver
Best wishes,
Aman Ullah
Associate Professor,
Utilization of Lipids - Polymers/Materials Chemistry Group
Department of Agricultural, Food & Nutritional Science
University of Alberta
2nd International Conference on Ophthalmology: Clinical & Surgical Practices
June 14-15, 2019 London, UK


As a member of the Organizing Committee, I would like to invite all colleagues to participate in the "2nd International Conference on Ophthalmology: Clinical & Surgical Practices", scheduled during June 14-15, 2019 at London, UK.
In this great event, we will have the most prestigious specialists in each area, who will communicate their experiences so that we can all improve our daily practice.
Thank you very much and we are waiting for you!
Prof. Luis Abad
Director
Oftalmo Abad Clinica de Ojos
Argentina
4th International Conference on Materials Science & Engineering
June 26-27, 2019 Paris, France